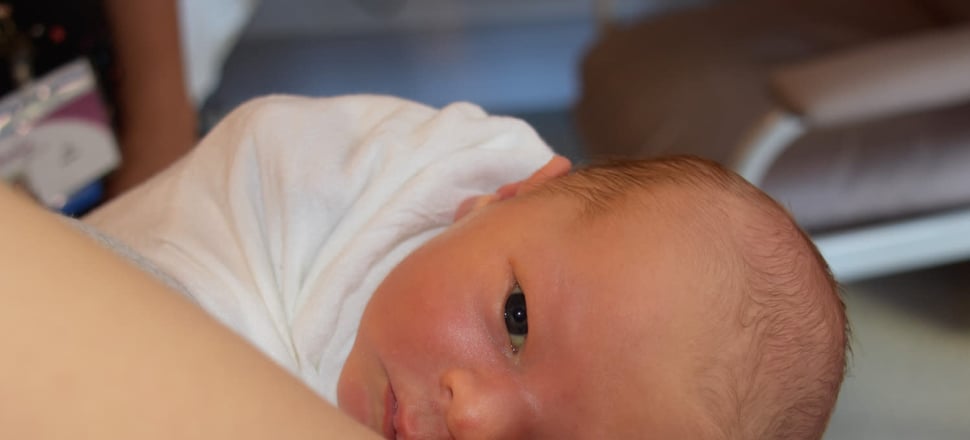 5370537724001
For the Ruscoe family, celebrating the new year meant more than just ringing in 2019.
A great deal more.
The start of the new year saw the Ruscoe's welcome a newborn baby boy into the world, delivering them a New Year's Day they will never forget.
Noah Arthur Ruscoe was born at Benalla Health on Tuesday, January 1, at 8.24pm, making him the first newborn to grace the hospital for 2019.
The 7.9-pound bundle of joy takes the Ruscoe family from three to four, becoming the second son for Nathan and Caroline and younger brother to 20-month-old Henry.
Noah also takes on a part of his grandpa, inheriting Arthur as his middle name.
However, Noah's arrival into the world proved to be unexpected for his mum Caroline, deciding to come out a few days early to join his family for New Year's Day.
''We didn't expect him to be a new year's baby,'' Ms Ruscoe said.
''We were pleased with how the labour went, it all went smoothly.
''We had a really great midwife and it was a good experience.
''We would like to thank the hospital and all of the staff for all of their support, they have been really great.''
Midwife Jo Terry said while December provided a baby boom, January was looking to be a quieter month for deliveries across Benalla.
''We had quite a lot of babies born in December, but we are not expecting so much for January,'' Ms Terry said.
While young Henry now has a little brother to dote over and play with, January 1 will continue to be a cause for celebration for the Ruscoe family for years to come.