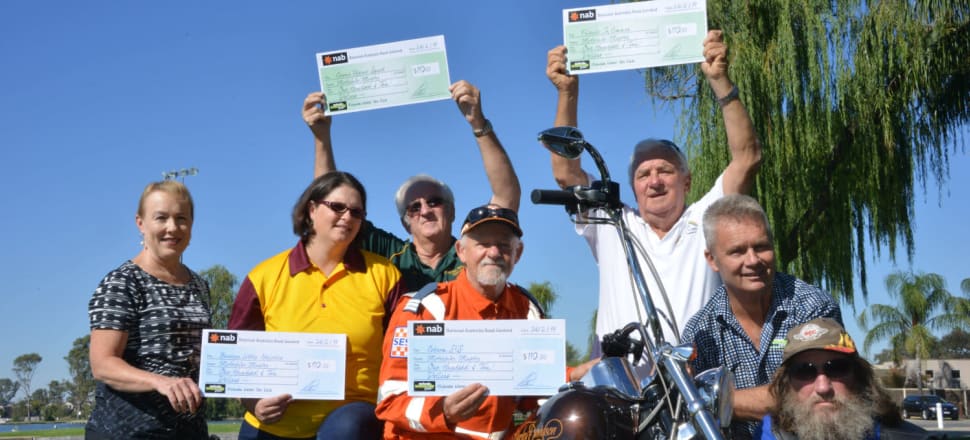 5370537724001
Community organisations have benefited from a donation from Boosey Creek Club after the organisation handed out the takings from events.
The club presented four organisations 25 per cent of profits from gate takings, barbecues and raffles on the Mulwala Waterski Club foreshore on March 19.
The donation was in appreciation of the 56 sponsored prizes from NSW and Victorian businesses.
The Motorbike Muster Show and Shine, organised by Boosey Creek Club and Mulwala Waterski Club, supported local volunteer organisations, which have contributed 116 years of service to communities.
Recipients were:
●Corowa Rescue Squad, accepted by president Jim Walliss, which has celebrated 40 years in the community;
●Friends In Common Yarrawonga, accepted by co-ordinator Bill Mitchell, which has been offer transport to Mulwala Yarrawonga locals to health services fro 12 years;
●Cobram State Emergency Service, accepted by leader John Stavia, which started operation in 1986 with local content by John Elphinstone; and
●Barooga Little Athletics, represented by Hazel McDiarmid, a committee member since 2011. The club was established in October 1988.
The Motorbike Muster attracted more than 500 people and 200 motorcyclists this year. The event is on the last Sunday of February each year.