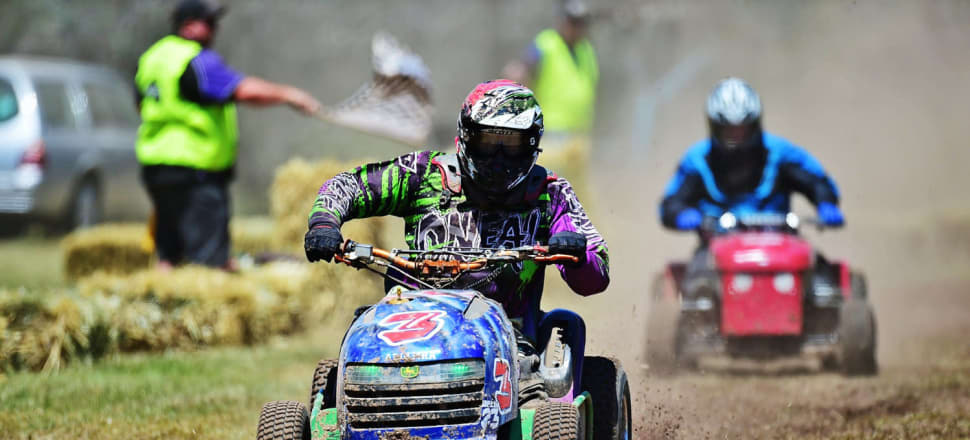 5370537724001
Moorngag Mower Mania at the Benalla Festival in November was an outstanding success again this year.
Event coordinator Andrew Lavis said he was thrilled with the attendance from the public and the competitors, many of whom travelled across the state and country to compete.
''The action-filled day, which included juniors riding standard mowers, through to the open classes with machines that were powered by engines of up to 450cc, provided an absolute spectacle and did not disappoint,'' Mr Lavis said.
''The hall committee donated all profits from the day to Benalla Rural Council's Outreach Program for mental health in our rural community, which is headed up by Ivan Lister.
''I was proud to hand over a cheque of $2000 to Jane Archbold from Benalla Rural City to assist Ivan's work in our farming community.
''The event was strongly supported by Benalla Rural City Council, Elders Insurance, Sharpe's Outdoor Equipment, Benalla Bus Lines and Glider City Motel.
''Additional support for the event was received from Ryan and McNulty, Julian Cook, Tony McNulty, Shane Stafford and Tim Stokes of Karn Station.
''Thank you to everyone who made the day a success.''