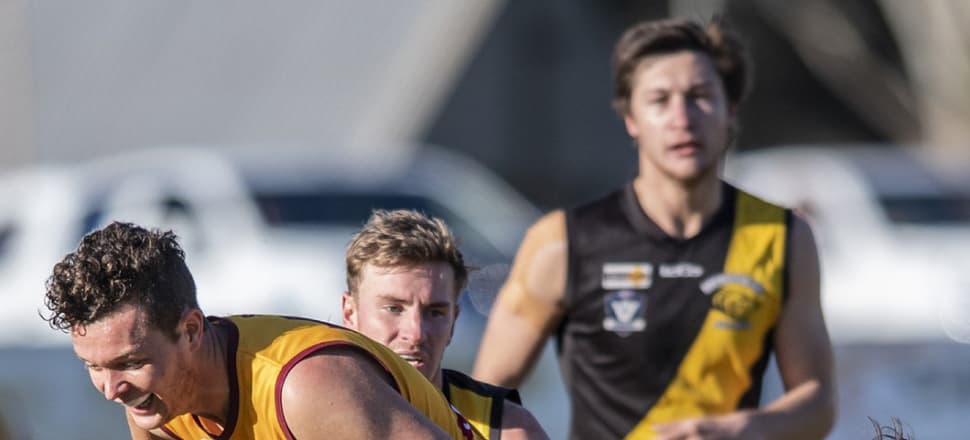 5370537724001
THINGS are starting to get difficult for Rochester's senior football side.
The Tigers are not out of finals calculations yet in the Goulburn Valley League — not by a long shot.
With six games to play in the 2018 season, the Tigers are outside of the six by two games.
But when you look ahead at their run home, the questions start coming.
And the Tigers 51-point loss to the Shepparton Bears on Saturday hasn't helped matters.
The Tigers produced their worst start of the season, not troubling the scorers for the entire first quarter, while letting the Bears pile on five goals.
And the effort did not escape the attention of coach James Flaherty.
''We are pretty disappointed,'' he said.
''Our start wasn't up to scratch, they were able to jump us early. It was pretty poor.''
The Tigers were able to get on the board in the second quarter, but showed little improvement until the last quarter.
Come that quarter, Rochester held the high-scoring Bears to just nine points.
''I think we played better football in the second half,'' Flaherty said.
''We showed a lot of better signs on the field, and we were able to outscore them in the second half, but unfortunately the damage had already been done at that point.
''If a team like Shepp do get that kind of jump on you, it becomes very difficult because they get into the winning mindset. If they think they have the game in their control, it's hard to get them back from there.''
The upside for the Tigers is they now have a block of games where they were successful earlier this year.
The Tigers lost in the opening round against Shepp, but then went on a 4-1 streak, against their next five opponents.
''We were able to play some really good football against these teams,'' Flaherty said.
''It does give us a bit of hope that we will be able to get a few wins, because the reality is we will need to have a good stretch here.''
And that's an honest answer from Flaherty.
The Tigers do need to put down a good stretch in the following rounds, because they are rapidly running out of time.
With just six matches remaining in the season, if the Tigers want to play finals, they need to move now.