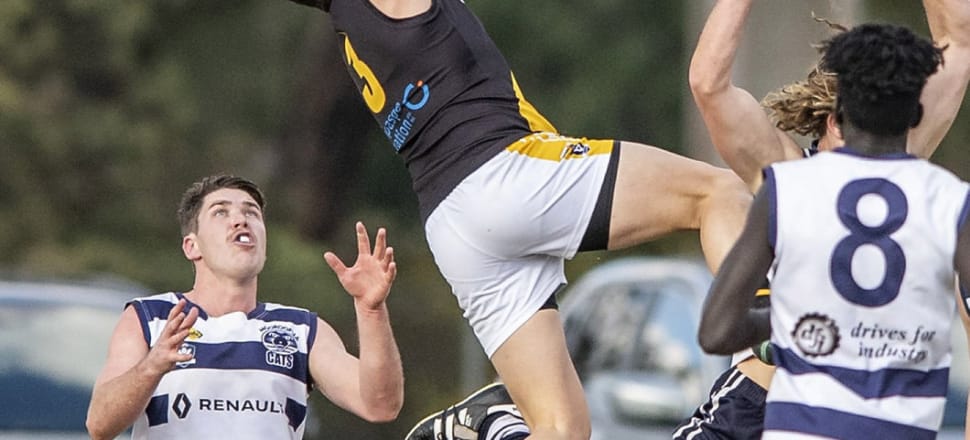 5370537724001
THE DREAM is still alive.
With a big 67-point win against Mooroopna in the bag, and a few results falling their way, the hopes of the Rochester Tigers making the Goulburn Valley League football finals are still in play.
The Tigers dominated lowly Mooroopna on Saturday, booting a massive 17.15 and crossing the 100-point threshold for the second time in three games.
Steven Stroobants kicked another four goals to take his season tally to 41, with nine of his teammates getting in on the action and registering a major.
Coach James Flaherty said the result was a massive improvement for his side.
''There were a couple of things that we did differently this week,'' he said.
''The things that we tried to work on during the break all played out how we wanted them to. We started the game off a lot better, kicking six goals to start the game off which really set us up for a strong result.
''It was a result that we really needed at this stage of the season.''
The club was also not concerned by their inaccuracy in front of goals.
''It's not something we are overly worried about,'' Flaherty said.
''The big thing for us is that we were able to get the ball into the forward line as often as we did.
''We were able to get a lot of shots with our ball use, so that's what we will focus on. There will be some work that goes into our polish, but that happens after every game, it's something we are constantly working on as a club to get better.''
The Tigers look in a better position than they did even two weeks ago.
Rochester sit just one game outside of the top six.
And on their run home, they come up against a number of sides that they have already beaten this year.
And that may be pretty important on the run home.
''We were 4-2 in our first six games of the season,'' Flaherty said.
''We come up against a few of those sides and hopefully we can get a few more wins.
And if the Tigers can get some of those wins, they may just sneak into the six.