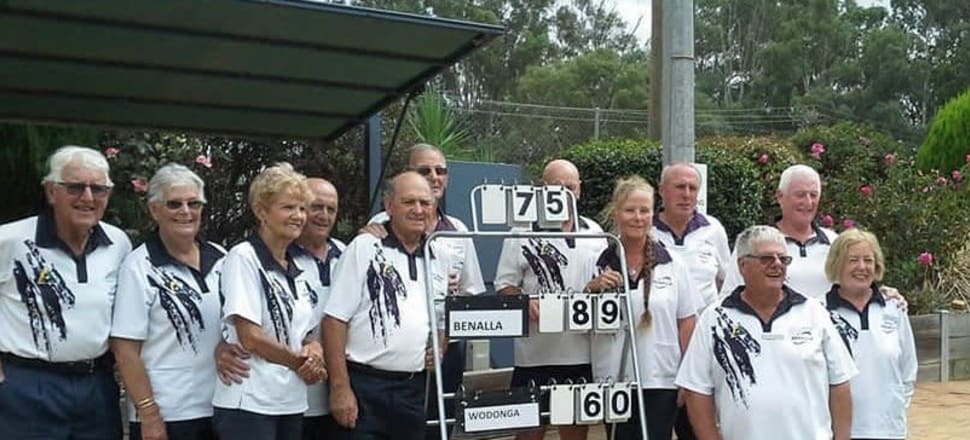 5370537724001
Benalla
Benalla Bowls Club had a strong 2108-19 season, with nine pennant sides, four in midweek and five in weekend.
Three of the midweek teams made finals, with two making the grand final with A1 and A2.
The A1 team played YMGCR, who they have met in the grand final for the past three years.
This year YMGCR turned the tables to win.
Benalla was 15 shots up at one stage, but YMGCR pegged them back to win by four shots.
The A2 side played Wodonga and ran away to win by 29 shots.
They have been offered to ascend to the A1 division, but have turned it down due to Benalla already having a team in the division.
The A3 side went out first round, while the B1 side did not make it to finals.
The weekend had four sides into the finals, with the A1 side out after two straight defeats- ending their undefeated season.
The A3 side won the premiership and have been propelled to A2 division.
A4 were also premiers and are being boosted to A3, while B1 missed out and B2 lost in the grand final.
Senior citizens
March 5
Winners: G. Sharp, L. Saunders, P. Madden.
Runner-up: J. Quick, F. Caplehorn, J. Pedler.
March 8
Winner: G. Sharp, K. Black, J. Pedler.
Runner-up: R. Charlwood, P. Edgar, B. Harper, H. Harper.
March 9
Winners: V. King, V. Burke, D. McNulty.
Runner-up: K. Black, L. Scholz, A. Morris.