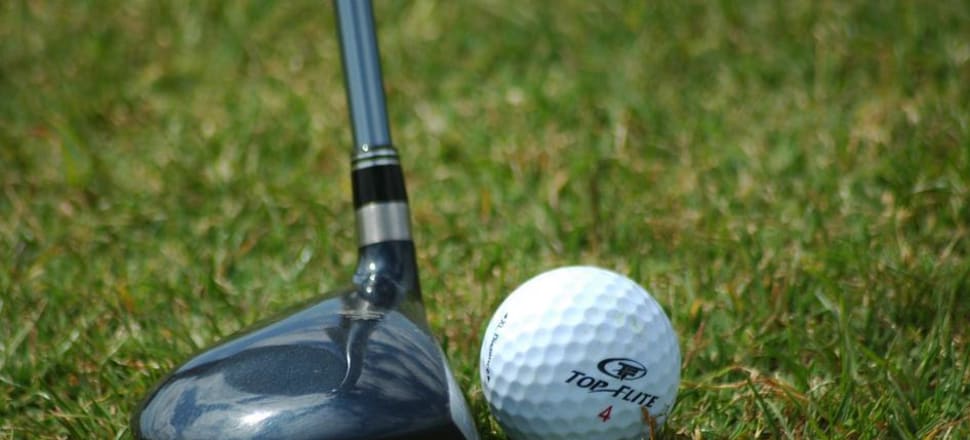 5370537724001
Benalla
Benalla Golf Club Mens Results:
On April 13 Benalla Golf Club will hold its annual charity day sponsored by Brian Firth & Benalla Glass in support of the Benalla Hospital.
This is a stableford event with a noon muster and a ''shotgun'' start at 12.30pm.
The March Player of the Month, sponsored by Foote Waste Solutions, was won by Trevor Squires.
The monthly ''losers box'' was drawn last Saturday and the lucky winners were Steve Thomas, Andrew Shearer, Bill Peyton and Bob Munro.
RESULTS: April 6
On Saturday the Ray White Monthly Medal stroke event was contested by 62 players.
The winner of the Ray White award and also winner of B-grade with a net score of 71 was Nathan Delaney. The B-grade runner up was Tyrone Kidd with a net 72 .
The A-grade winner was Lachie Spinks with a net 71, with Xavier Palamarczuk runner up with net 73 on a countback.
The C-grade winner, with 74 net, was Alan May on a countback from runner up John Morgan also having 74 net.
The best scratch score for the day was 75 ''off the stick'' achieved by Xavier Palamarczuk , the club's popular and well-respected curator.
Nearest the Pins -
1st Olivers Mensland : Bob Hutchieson
3rd Crothers' Joinery : Wade Dansey
8th Srixon/Golf Shop: Chris Keast
12th Ray White: Lachie Spinks
13th Spalding; Golf Shop: David Darwin
KFC Birdies; Chris Keast
Ball Competition
73 net Ken Muir, Andrew Shearer, Darren Wittingslow, 74 Terry Meagher, Daryl Quin, Terry Symes, Steve Thomas, 75 Peter Bridgfoot, Mick Groves, Ian Wise, 76 Graham Squires, Tim Symes.
RESULTS: April 3
Last Wednesday 59 players enjoyed perfect conditions to compete in a Stableford event.
The best score for the day was recorded by the B-grade winner Garry Henry with 41 points, the B-grade runner up was Peter Bridgfoot with 38 points.
The A-grade winner was Ross Allan with 40 points and Mark Henwood was runner up with 38 points.
The C-grade winner was Russell Day with 39 points and Mark Schedlich was runner up with 37 points.Nearest the Pins-
3rd Golf Shop: Bob Munro
8th Golf Shop: Garry Henry
12th Ray White: Paul Hazell
13th Fruits 'n' Fare: Garry Smith
Ball Competition.
38 Gary O'Brien, 37 Phil Donges, Larry Piscioneri, Terry Smith, 36 Brian Firth, Michael O'Brien, Glen Smith, Les Thompson, Graeme Trewin, Darren Wittingslow and Trev Woolcock.
Women's golf
On Thursday, April 4, the Monthly Medal was won by Marg Felmingham with a score of 69 nett.
Division 1 winner Marg Felmingham with 88/19/69, Division 2 winner Jenny Baker with 97/25/72.
Ball competition M. Badrock 97/24/73, M. Cowan 95/21/74, M. Brown 98/23/75, G. Gill 102/27/75. Gay Morton 99/23/76c/b.
NTP 3rd M. Cowan, Milner-Watson Pharmacy 8th G. Morton, Ray White 12th S. Oakley, Golf Shop 13th S. Oakley, 14th M. Watson.
A stroke round was played on Saturday, April 6, with 18 players.
Division 1 winner was Marg Felmingham 90/19/71, Division 2 winner was Meredith Badrock 92/24/68.
Ball competition Jo Martin 75, S. Oakley 75, M. Watson 75, J. Baker 78c/b.
NTP 3rd C. Garratt, 8th M. Watson, 12th S. Oakley, 13th J. McKean, 14th M. Watson.
Marg Felmingham won the pytting with 29 putts.
This week there is a 4BBB stableford on Thursday and the Charity Day stableford event on Saturday.