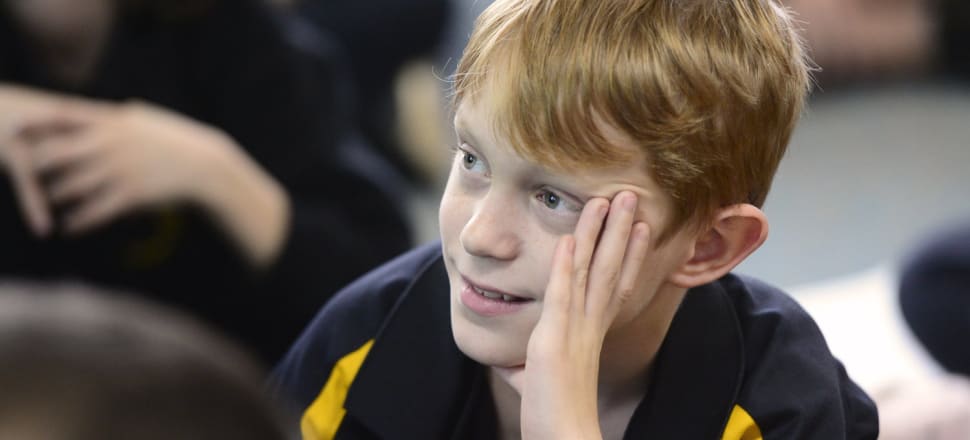 5370537724001
Students' perceptions are changing at Mooroopna Park Primary School as they experience Careers Week in a new way.
In the lead-up to Careers Week students completed a survey, the results of which showed their perceptions of different careers and which of those they believed to be a specific gender-dominant role.
According to students, 16 of the 26 careers in the survey were perceived as male-dominant professions.
In response to the results, maths and science specialist Clare Canty said a number of locals who worked in a job the students had previously viewed as a specific gender-dominant role had been invited to visit the school and assist in altering students' perceptions.
''The idea of Careers Week is to broaden their perceptions of what careers there are for everybody.''
She said through observations, teachers believed the survey results were simply based on the children's own experiences.
''We feel that if we give them experiences in these broader roles where they can see unexpected career people in different roles, that just might ignite that spark and give them an aspiration,'' Ms Canty said.
''That's the message we really want to send to the kids — that they can chase after whatever it is that they are interested in whether they're a boy or a girl.''
She said throughout the week each year level would hear from two different locals who would speak to them about their career and what it involved.
''We're extremely grateful for the visitors who have been kind enough to give up some of their busy week to chat with the kids.''
''It's been a great opportunity for the school to connect with the community as well.''
Ms Canty said not only was it a great way for students to break down previous gender perceptions, but it was an opportunity to learn about interesting careers that were available.
Having already heard from local female pilot Lucy Simkin yesterday, the students will also hear from others including a female medical scientist, a female engineer and a male optometrist.