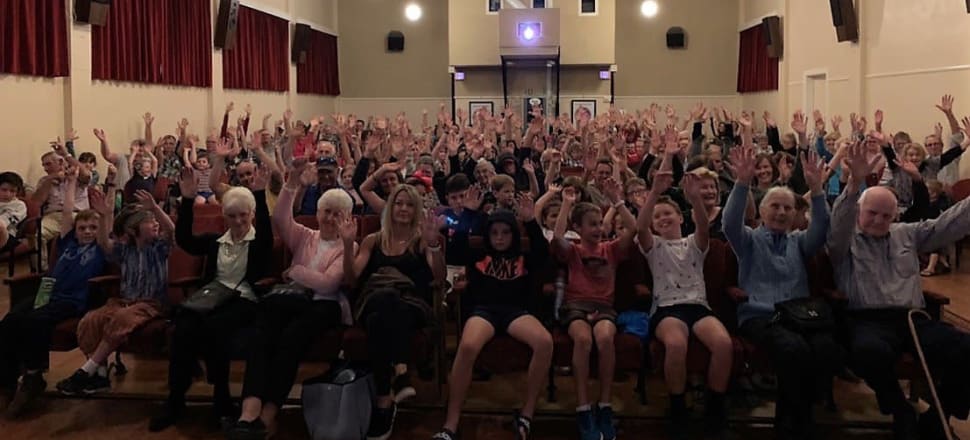 5370537724001
Swanpool Country Women's Association members recently raised $3133.40 to support the effort to repair fencing in the bushfire-affected Cudgewa District.
A movie fundraiser was held at the Swanpool Community Cinema.
Organisers said it was an amazing effort with wonderful support from the Swanpool community.
DHHS confirm one case of COVIS-19 in Benalla Rural City
Raffle Winners were:
Steve Warne, Tatong, who won a painting by Marg Zaa;
Helen, who won two Tickets to the Winton Raceway Supercars Championship;
Amber Renkin who won a homemade quilt, kindly made and donated by Doreen Clarke; and
The Hupe family which won a Tupperware package.
Railway employee flags signalling issue as disaster waiting to happen
A Swanpool CWA spokesperson said all the prizes were worthy of being first prizes and they were overwhelmed by each generous donation.

"Many of those who attended the cinema to see Shaun the Sheep were young mothers and their children," the spokesperson said.

"Thank you to everyone who donated yummy afternoon tea and a huge thank you to the cinema staff who generously donated their time and the Cinema's share of the proceeds.
"All proceeds will be sent to those replacing fencing in Cudgewa and districts."
If you would like to send a letter to the editor on this, or any subject, click this link