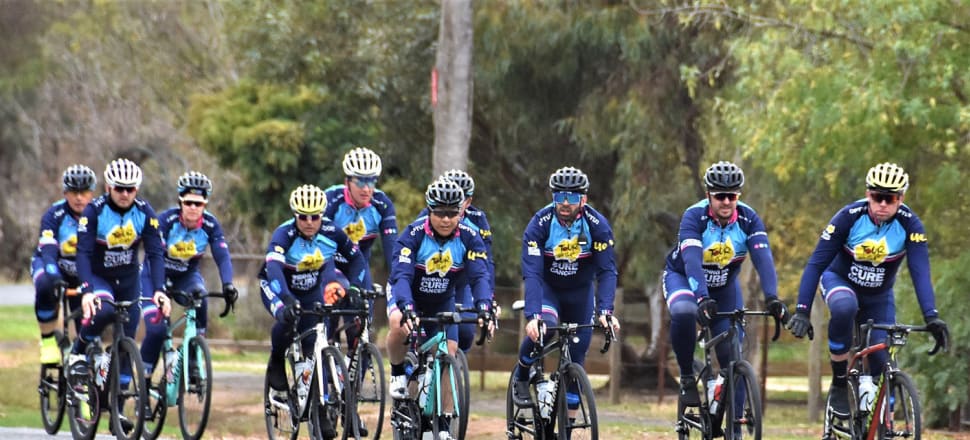 5370537724001
The Tour de Cure visited Devenish on Thursday, halfway through a ride from Canberra to Geelong raising awareness and funds for cancer research.
As the name suggests, the ultimate aim is to find a cure and with more than $2.5 million raised so far, and a ride-target of $3 million, the event is doing an amazing job attempting to achieve that.
Reg Crawford has been affected by cancer several times with his mother, uncles and brother-in-law all survivors.
''We're about 90km into 140km over to Shepparton, so we're over halfway,'' Mr Crawford said.
''Being part of Tour de Cure is so important because we raise money to fund vital cancer research.
''A lot of the most incredible cancer researchers in the country struggle to get enough funding grants to do their research and to make cancer breakthroughs.
''So we've been able to fund a lot of people who've not been able to get funding in the past.
''With the work that we do and the funding that we raise they've made 23 significant worldwide cancer research breakthroughs in the last 12 years, and we want to keep that going.''
Mr Crawford has already surpassed his own funding goal for this ride, raising $13760 so far.
''We are always looking to raise as much as possible,'' he said.
''We've loosely set ourselves a target for this ride of $3 million. We're on about $2.8 million now, so we hope we'll get there and we want to go past that.
''We want to push through that target. We just hit $10 million for the year this morning, for the whole charity. That's through everything that Tour de Cure does, and it means we've met our yearly target already.''
●You can donate by visiting www.tourdecure.com.au and clicking the ''donate'' button in the top right corner. Alternatively, if you want to donate to a specific rider you can search them by name on the page.