15 years of colour and creativity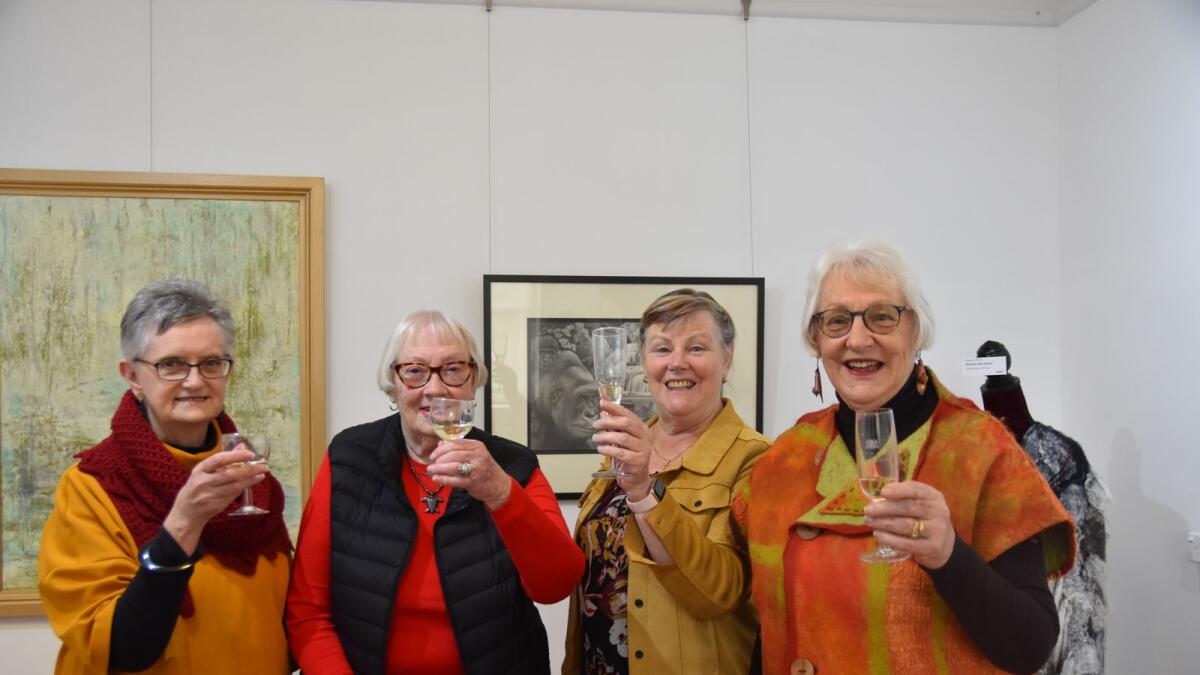 Corowa's Gallery 294 is celebrating 15 years of operation with a special 'retrospective' exhibition, running until the end of May.
The exhibition features works by current and former members, many of whom have gone on to launch their own art enterprises.
Opened in 2007, the gallery is operated by members of the Corowa Arts Cooperative. The group celebrates artists of all forms including jewellers, painters, photographers, fibre artists, up-cyclers, and more.
Founding member Margaret Wilmot purchased the gallery building on Honour Avenue after a trip to Melbourne.
"I went to a workshop down in Melbourne where ladies were talking about their co-op in Horsham. I thought, that's what we need!" Mrs Wilmot said.
"There was a handful of us semi-professional artists and we wanted to show our work, but we had nowhere to show it.
"When we first raised the idea of opening a gallery, there was interest, but people gave it about three years. They just didn't think it would work."
Over the last 15 years, the gallery has showcased hundred of exhibitions providing a great opportunity for local creators.
Each month, new works arrive, and the gallery is rehung, offering regular visitors a fresh perspective.
"We were pretty strict on how the gallery was going to run," Mrs Wilmot said.
"We had to be self-sufficient, so you had to join as a member, your artwork was on show, and you had to do your duty on the roster. A lot of galleries don't work because people don't do their roster despite having their art hanging."
The gallery also holds monthly exhibitions in its 'Special Exhibitions Room', including three open exhibitions each year, solo exhibitions by members, and solo and group exhibitions by non-member artists who hire the space.
To date, 45 local artists have been members of the gallery, providing them with opportunities to develop their art practices and a space to exhibit their work for sale.
The gallery has also been a great platform for many former members who have moved on to establish their own artistic businesses, including printmaker Christine Upton with her Wacky Bird Gallery, milliner Annie Eyles, Dyonne Rhodes of "Miss Madelaine" boutique in Sanger Street and sculptor Janice Laurent with her art studio and teaching space in Murrumbateman.
"We've had 43 members come and go and they've all given enormously to the gallery. We've been a stepping-stone for people to realise their work can sell. During COVID lockdowns we sold over $16,000 worth of work," Mrs Wilmot said.
"This gallery has featured an artist every month for 15 years, so we've had well over 100 people exhibiting in that time. That is giving opportunity to people in our region.
"Congratulations to Gallery 294. We are here and we are here to stay!"
Gallery 294 on Honour Ave Corowa is currently open 10am to 4pm every day except Wednesday and entry is always free.