Age-friendly Benalla: Smorgasbord of courses at U3A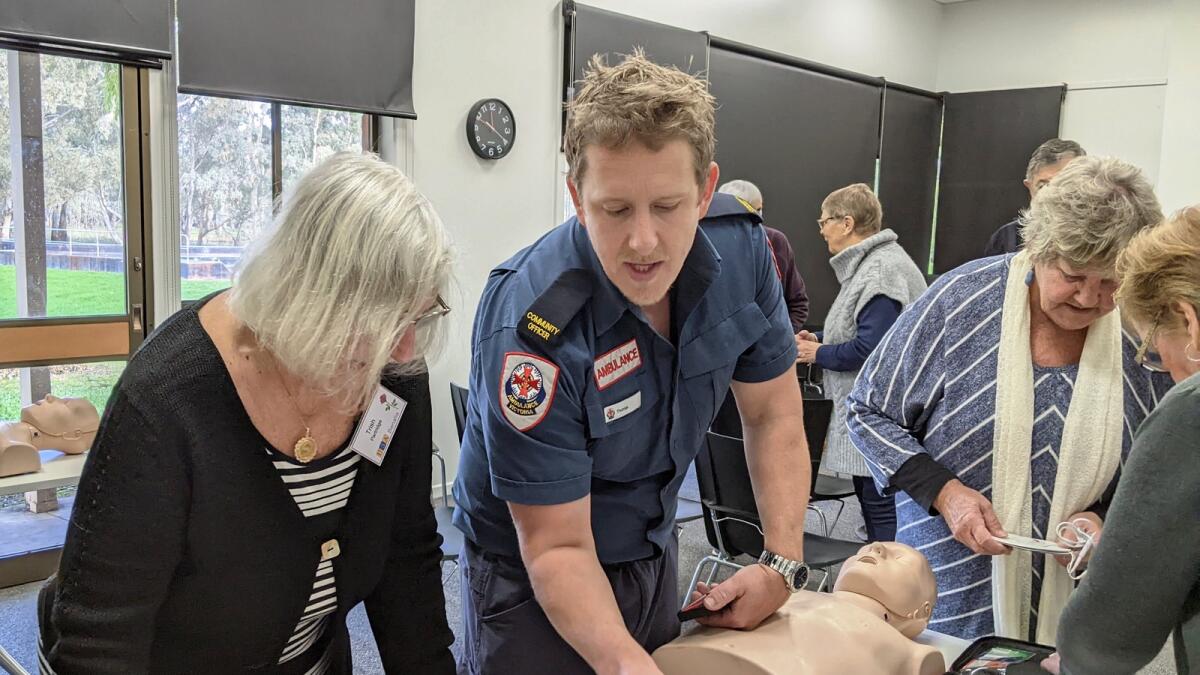 If you're a senior looking to learn new things, have a look at what U3A has on offer.
In Benalla it currently has 44 courses available for members, and ideas for these come from many sources.
"After hearing about a popular play-reading group at Deniliquin U3A, a (similar) program (was) developed," a U3A spokesperson said.
"(A) bird-watching (course) was inspired by observing a member with undoubted skills in this area, while (a course in) demystifying psychology was inspired by the name of a course offered by U3A in Shepparton.
"Most courses are ongoing and are offered on a year-long, 10-session basis. Some ongoing courses have a theme each year, for example, Armchair History's theme this year is 'The Tudors'.
Semester-length courses of five sessions are also offered.
Meg Dillon's opera courses began a long run in 2016, with titles including A Night at the Opera — French Style.
"Meg also offers semester-long history courses and literature courses such as this year's Russian Literature," the spokesperson said.
"(Local author) John Barry's popular course about World War I, Over There, was also semester-length.
"Short courses of two to four sessions are offered from time to time, including John Barry's Legal Matters sessions.
"Single-session courses on Advanced Care Planning and End of Life Care and Decision Making have been popular."
The U3A meeting room at the Senior Citizens Community Centre is in constant use, with three sessions on Mondays and Tuesdays, and two sessions on other days.
Other courses offered include:
Exercises for Fun;
Let's Talk Books;
Family Research — Beginners;
Politics and Current Affairs;
Music Appreciation;
Exploring the Universe;
Tech talks;
German;
Sustainability;
The media — fact or fiction;
Coin Collectors;
Investment;
Creative Writing; and
Stock and Land.
Hands-on courses offered include Recorder, Patchwork, Brain Games, Meditation and German.
A light-hearted hands-on activity in the meeting room is Saturday Cards — 500, held on alternate Saturday afternoons.
Monthly Meet and Mingle sessions feature a guest speaker on a matter of community interest, together with a news update from the executive committee.
Courses offered at outside venues include:
Lifeball;
A Taste of Art;
Art Appreciation;
Film Discussion Group;
Singing for Fun; and
Community Singing.
"Our Tech Savvy courses continue to evolve to meet the digital literacy needs of members," the spokesperson said.
"Benalla U3A pioneered the Australian Government's Be Connected program.
"(It) is offered both as a separate course and as a rich resource base for Tech Savvy Beginners (Android) and Tech Savvy Beginners (Apple)."
The possibilities are endless.
To find the right course for you, or for more information, visit u3abenalla.weebly.com