Benalla woman supports Haemochromatosis week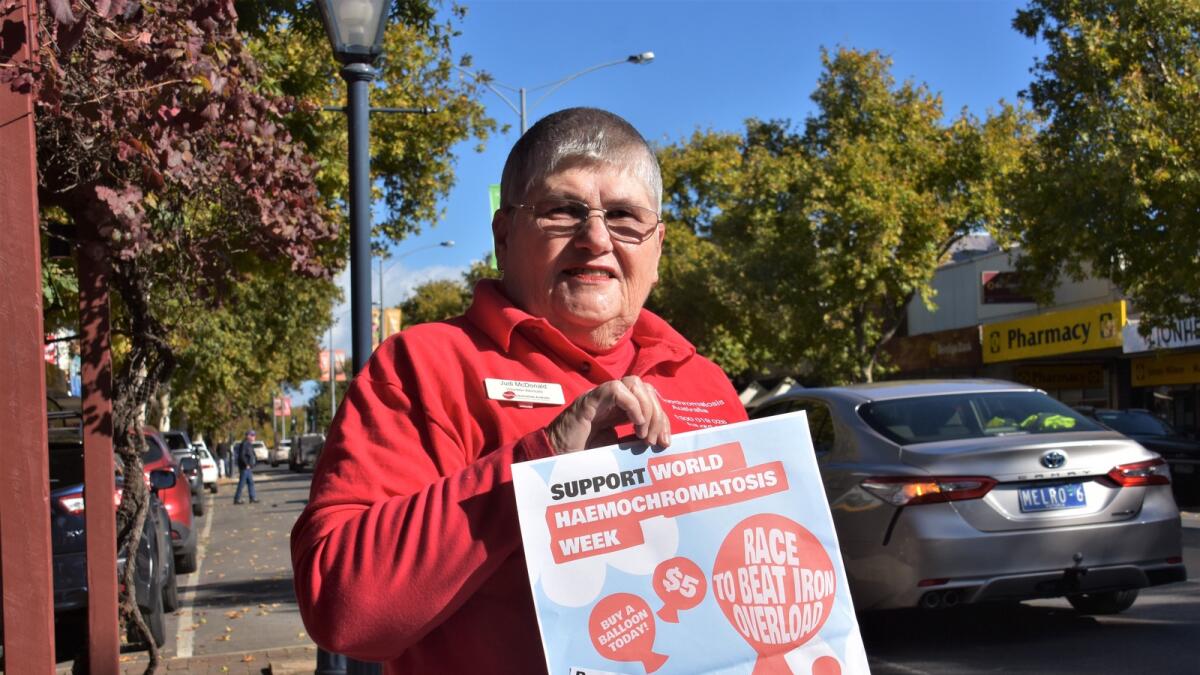 Haemochromatosis is an inherited iron overload disorder and the most common genetic disorder in Australia.
About 1 in 200 people of northern European origin have a genetic risk of being diagnosed with it.
The condition causes a person to absorb too much iron from their diet.
This excess iron is stored in the body and over time this leads to iron overload.
The first week in June is Haemochromatosis week which aims to raise awareness and funds for resources and research.
Benalla's Judi McDonald is an advocate for Haemochromatosis Australia and is keen for the community to get involved.
"I've contacted the mayor requesting that we have areas like the pergolas on Bridge St lit up in red for the week," Ms McDonald said.
She said those discussions were ongoing and at this stage it was unclear if that was an option.
"Some of the local members of Haemochromatosis Australia, and others who would like to find out more, are having a meet up at the North Eastern Hotel for a coffee and chat that week," she said.
That is taking place on Thursday, June 2 at 10.45am.
"I will also be at Priceline Chemist on Friday, June 3 between 10.30am and noon with an informative display," she said.
Haemochromatosis Australia is hosting a balloon race to raise funds between September 1 and 7.
You can buy a balloon online, and support the cause, for just $5 via ha.org.au/beatoverload