Candidates press the flesh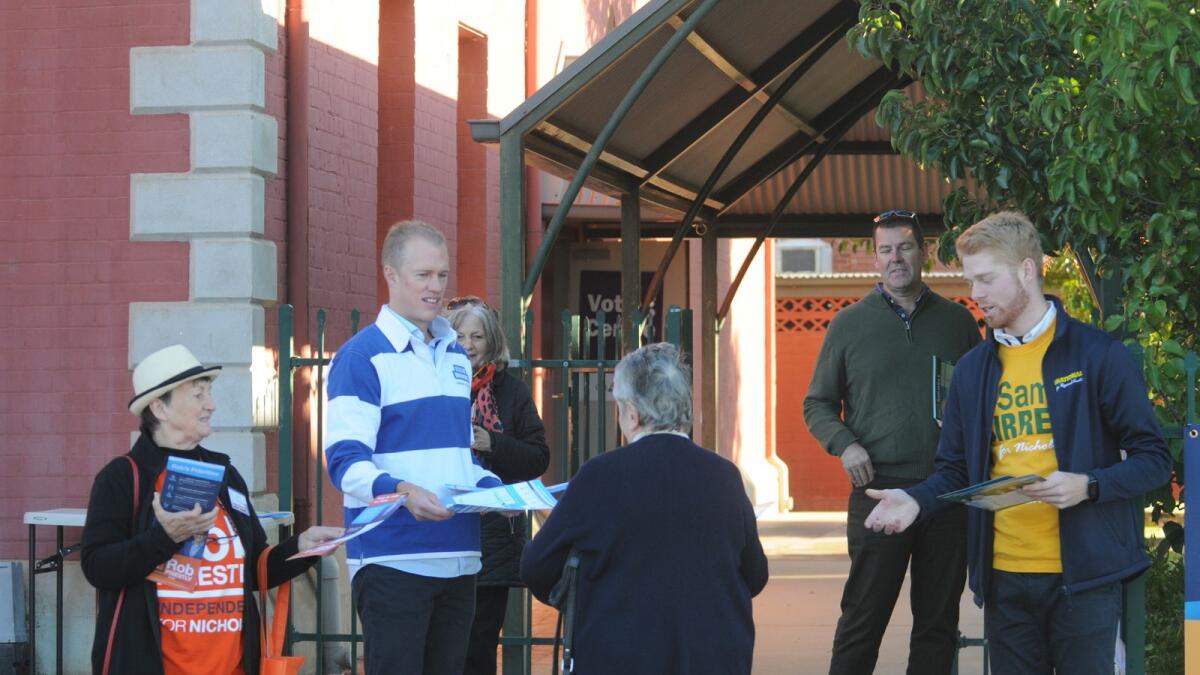 Ten days remain before Nicholls electorate voters will be required to make a final decision on who they want to represent them in Federal Parliament for the next three years.
Traffic in and out of the Anstruther St early polling site in Echuca has been consistent since Monday, and all three of the major players in the election — independent Rob Priestly, Nationals candidate Sam Birrell and the Liberal Party's Steve Brooks — have all been at the location in the initial stages.
Debate continues to rage on a national level about the effectiveness of independent representatives in Federal Parliament, with both Prime Minister Scott Morrison and Labor Leader Anthony Albanese explaining they would not be forced into "doing deals'' with independent members of parliament.
Meanwhile, media scrutiny of the second leaders' debate on Sunday continues to make headlines as the shouting match between the pair was full of accusations and dissent.
The debate was declared a draw and most polls are suggesting up to 20 per cent of voters are yet to make up their mind on who they will vote for.
Before the last election in 2019, voter polls consistently pointed to a Labor win under Bill Shorten, but Mr Morrison was able to claim victory.
A recent poll, from The Australian, indicated that Labor had a 54 per cent two-party preferred lead in the election.
In Nicholls, Labor is represented by Bill Lodwick, who stood at the 2019 poll and was a reasonably late inclusion in the field of 11 candidates for this year's election.