COVID-19 cases jump in Campaspe, further isolation exemptions for key workers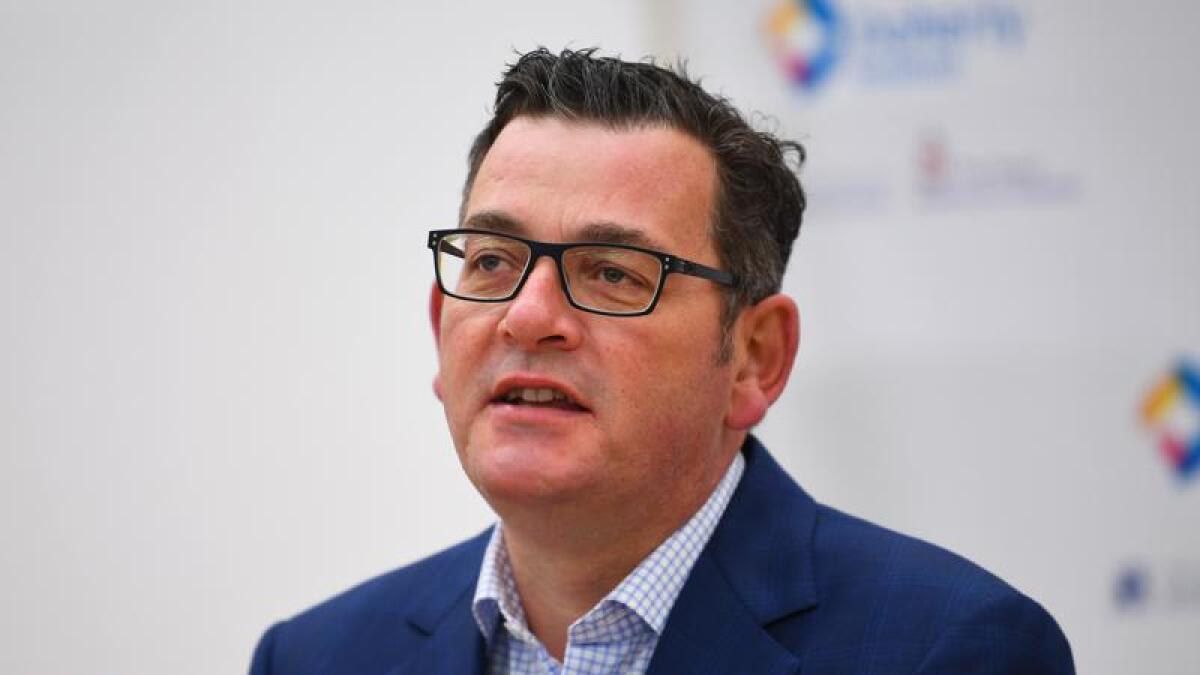 Campaspe Shire recorded a surge of COVID-19 this week with 423 new cases on Wednesday and Thursday.
Victorian Department of Health data shows there are 396 total active cases in the shire, with 268 of those in Echuca's 3564 postcode.
With Omicron cases escalating, Victorian Premier Daniel Andrews urged everyone eligible for their booster to get it when they could.
There were 37,169 new cases in Victoria on Thursday and 25 deaths recorded, with 953 people in hospital with COVID-19 including 111 in ICU.
However, about half of the nearly 17,000 positive results from rapid antigen tests (RATs) were from the previous five days.
"Nothing is more important at this stage of our fight against this pandemic than those who are eligible going and getting their third dose," Mr Andrews said.
"That's what will give you greater protection, not just against severe illness but also the transmission of this virus — that's the Omicron challenge.
"We're seeing a small number who are gravely ill — that's a good thing — but our vaccines that have been used to this point are nowhere near as effective at stopping Omicron from being transmitted as they were at stopping Delta cases."
On Thursday the Victorian Government announced further changes to reduce the impact of isolation on critical workers.
Key workers within the emergency services, education, critical utilities, custodial facilities, transport and freight sectors will join those in healthcare and the food supply chain in being exempted from close contact isolation requirements in order to attend work.
"They are important additions to ensure whether it's waste, power, gas, all the way through to law enforcement, prisons — they need to continue regardless of the fact we are in a global pandemic," Mr Andrews said.
"It's a common-sense way to keep servicing those important parts of our economy and society."
Workers within these areas must be considered critical to be allowed to leave home for work and must be asymptomatic, wear a mask and test negative each day on a rapid antigen test.
Mr Andrews said he had a meeting with supermarket bosses on Wednesday to discuss supply chain issues, which he hoped would be eased with the changes to isolation requirements for the freight sector.
"A lot of the challenges are not so much about the availability of stock, it's about moving that stock to one part of the country to the other," he said.
Meanwhile, Murray River Council is sitting at 77 active cases, with 47 in the Moama 2731 postcode, however the data is day behind.
In neighbouring shires, Greater Shepparton has 760 active cases, Greater Bendigo has 661, Gannawarra has 80.
To book a vaccination appointment visit covid-vaccine.healthdirect.gov.au/booking or erh.org.au/covid-19-vaccinations