John Deere unveils first autonomous tractors for large-scale use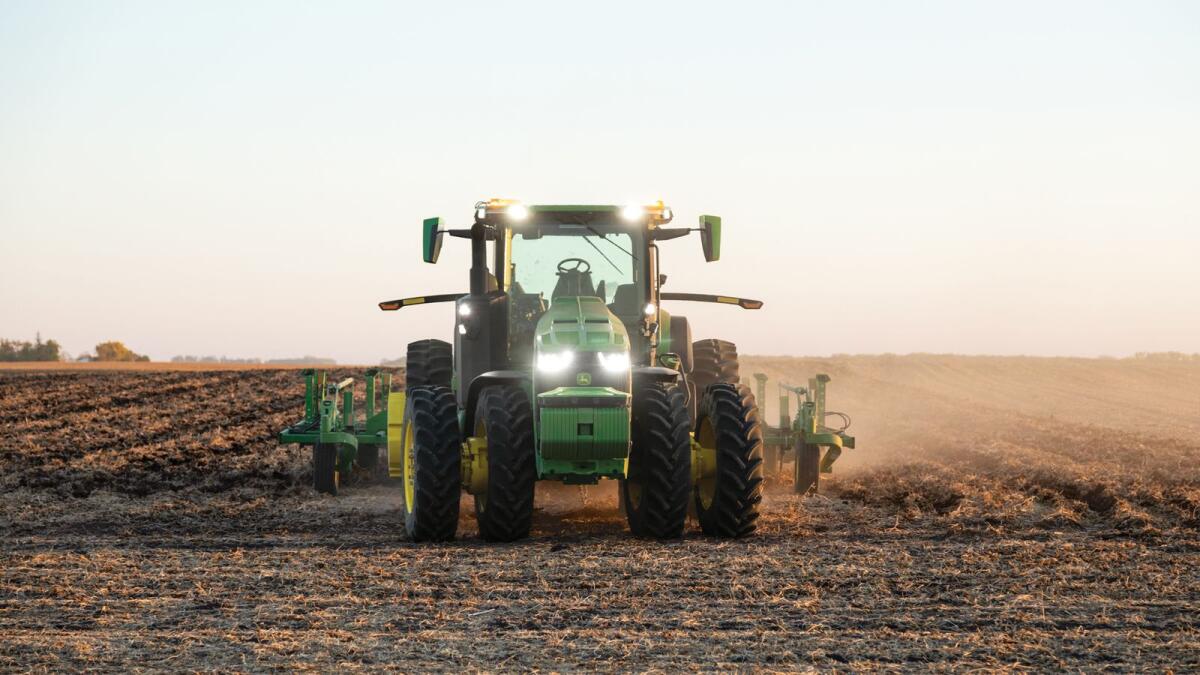 At an awards show in Las Vegas an amazing machine was revealed.
Behind the curtain was John Deere's first entirely autonomous tractor for large-scale agriculture use.
The tractor is described as being ideally suited to meet the demands of broadacre cropping in Australia.
A limited number of customers in the United States will get to purchase the driverless tractor in 2022, but the rest of the world will have to wait for a 'few years' according to John Deere.
John Deere Australia / New Zealand production systems manager Ben Kelly said it was "as simple as transporting the machine to a field and configuring it for autonomous operation".
"Then, using John Deere Operations Centre, farmers can swipe from left to right to start the machine and can leave the field to focus on other tasks, while monitoring its (the tractor's) status from their mobile," Mr Kelly said.
The John Deere Operations Centre will allow farmers to access live video, data and allow them to change speed, depth and more from their mobile device.
The tractor's positioning is accurate to within 2.5cm and it is continuously checking its position relative to a virtual geofence.
Six pairs of stereo cameras and an on-board neutral network will move or stop the tractor if an obstacle is detected.
At the launch of the unnamed tractor, John Deere's chief of technology said "in many instances, it's agriculture that's been has leading the technology industry forward in dramatic ways."
John Deere Australia / New Zealand managing director Luke Chandler said this was the first commercially available autonomous solution for large-scale farming operations.
"We are excited to see the real-life impact these machines will have on the way we farm and, ultimately, feed the world," Mr Chandler said.
"Australian farmers have always led in the adoption of AgTech and as they continue to be faced with limited skilled labour, access to autonomous machinery for large-scale production has never been so important."
The autonomous tractor is not a new model, but instead an 85 tractor kitted out with the gear it needs to safely drive itself.