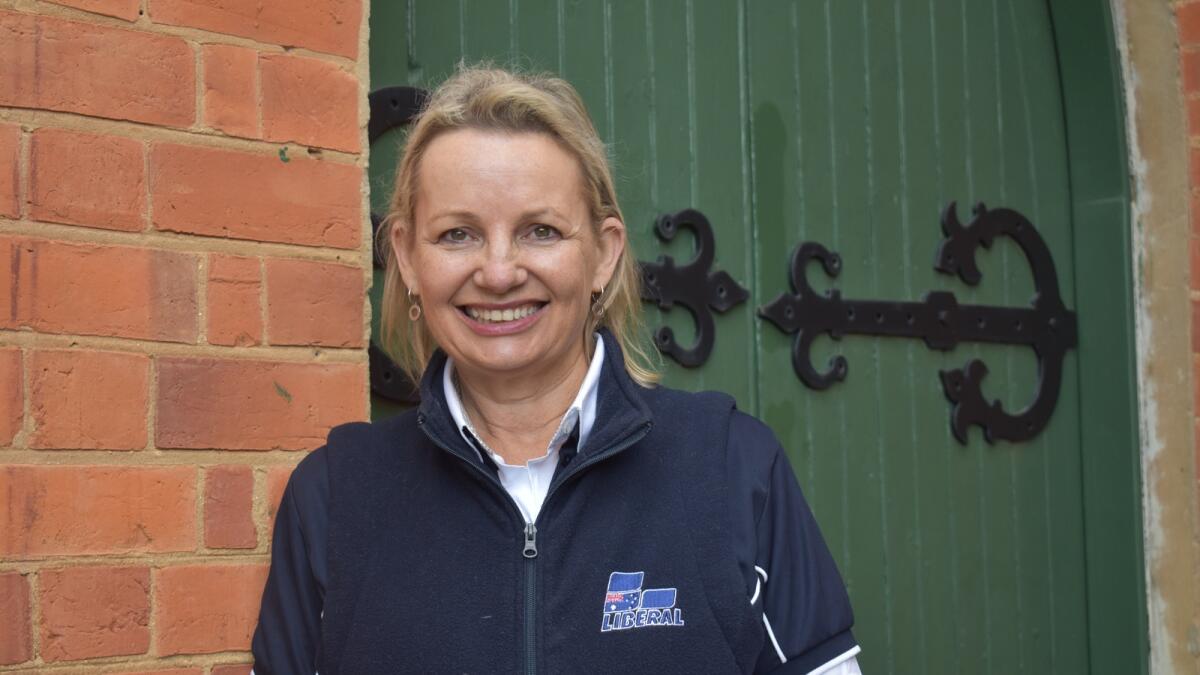 The Liberal Party's Sussan Ley convincingly won the seat of Farrer in Saturday's federal election, recording swings in her favour at the district's seven polling booths.
With first preference votes at all polling stations counted by Monday night, Ms Ley had received 53.36 per cent of the vote, with 46,966 votes.
This was a swing of 2.65 per cent in her favour on the last election.
In second spot was Labor's Darren Cameron with 18.96 per cent of the vote, with 16,683 votes.
The Greens Eli Davern was in third spot with 7488 votes (8.51 per cent), while Pauline Hanson's One Nation candidate Richard Francis was fourth with 5455 votes (6.2 per cent).
Paul Britton from the Shooters, Fishers and Farmers Party was fifth with 4483 votes (5.09 per cent), Julie Ramos from United Australia Party sat in sixth position with 2882 votes (3.27 votes).
Independent Amanda Duncan-Strelec polled 2694 voted (3.06 per cent) to finish seventh, while Liberal Democrats candidate Ian Roworth rounded out the eight candidates with 1358 votes (1.54 per cent).
In the two-party preferred count, with 86 of the 87 polling places counted — which represented 98.89 per cent of the ballot papers — by 10am Tuesday, Ms Ley polled 67.21 per cent of the vote, while Labor's Mr Cameron had 32.79 per cent of the vote.
This represented a 2.62 per cent swing away from the Liberals towards Labor.
Ms Ley was a big winner in all of the district's polling booths, easily topping her opposition in each of the seven booths.
Coleambally saw the most support for Ms Ley, with her securing 75 per cent of the primary vote.
Oaklands also had a strong showing for the Liberal Party, with Ms Ley receiving 68.48 per cent of the vote — a massive swing of 24.59 per cent in her favour on the last election's results.
The Jerilderie and Berrigan voters both had Ms Ley with just over 62 per cent of the vote.
In Berrigan this represented a 22.52 per cent swing in her favour on the last election, while Jerilderie saw her receive 13.87 per cent more votes than last time.
In Finley and Tocumwal, Ms Ley received jut over 59 per cent of the first preference votes — a swing of 10.26 per cent in her favour in Finley and more than nine per cent in Tocumwal.
Ms Ley managed to poll just over 56 per cent of the primary vote in Barooga, with a 14.52 per cent swing in her favour, while in Blighty a 20.44 per cent swing towards the Liberal candidate saw her finish with 55.70 per cent of the vote.
Labor's Darren Cameron finished second to Ms Ley in seven of the eight district booths, while Pauline Hanson's One Nation's Richard Francis was the second most popular in Blighty.
It is the eighth time Ms Ley has won the Farrer election, after first taking the seat in 2001, and she said she was humbled by the support of the voters.
"The results were encouraging for me and showed strong support," she said.
The Farrer seat was one of the few Liberal-held seats in NSW to see an overall first preference swing in favour of the Liberals.
Gilmore and Lindsay were the only other two electorates in the state where the Liberals recorded a swing in their favour.
"Most Liberals (seats) lost traction. It (my increase in primary votes) has given me the energy and enthusiasm to keep going and representing my electorate," Ms Ley said.
She paid tribute to all those who helped in her campaign.
"Thank you to everyone who came out to support me. There were some great volunteers," Mr Ley said.
"A campaign is not a solo effort, it is a team effort."
With Labor winning the Federal election overall, Ms Ley said she now had a lot of work to do in opposition.
"We have a Labor Government. I'm devastated by that," she said.
"It's of concern to water-dependent communities.
"My job is to fight now for every drop of water Labor want to take away."