Lions support 'Shitbox Rally' team
The Lions Club of Corowa recently contributed $500 to support a team participating in the 2022 Autumn Shitbox Rally.
The tri-annual motoring event raises much needed funds for cancer research and sees daring teams make journeys through unchartered territory across Australia in cars worth less than $1,000 each with the hope their car will survive the trip.
Adam Shaw and Brendan Coshutt from Seville, Victoria visited Corowa to thank the Lions Club for their donation before embarking on their 3594km from Wollongong, NSW to Mackay, QLD (via Tibourra) in a 2002 SAAB 93 named "Pamela".
The pair took up the challenging of sprucing up the car with a surf lifesaving theme, painting it yellow and red with the fictional entity 'Yarra Valley Surf Lifesaving Club' painted on the sides, and lifesaving flags attached to the roof.
"We've raised a few eyebrows back home," Brendan told The Free Press.
"We've had to stress to people that we are not real lifesavers, and we live two hours away from the nearest beach," Aaron added.
This will be the first time the pair have entered the challenge after hearing about it a few years ago.
"During COVID, we decided we needed to do some fun and useful with our time and raise money for the Cancer Council," Aaron said.
"We all know someone who has had cancer, or is currently going through cancer, so we thought why not give it crack?"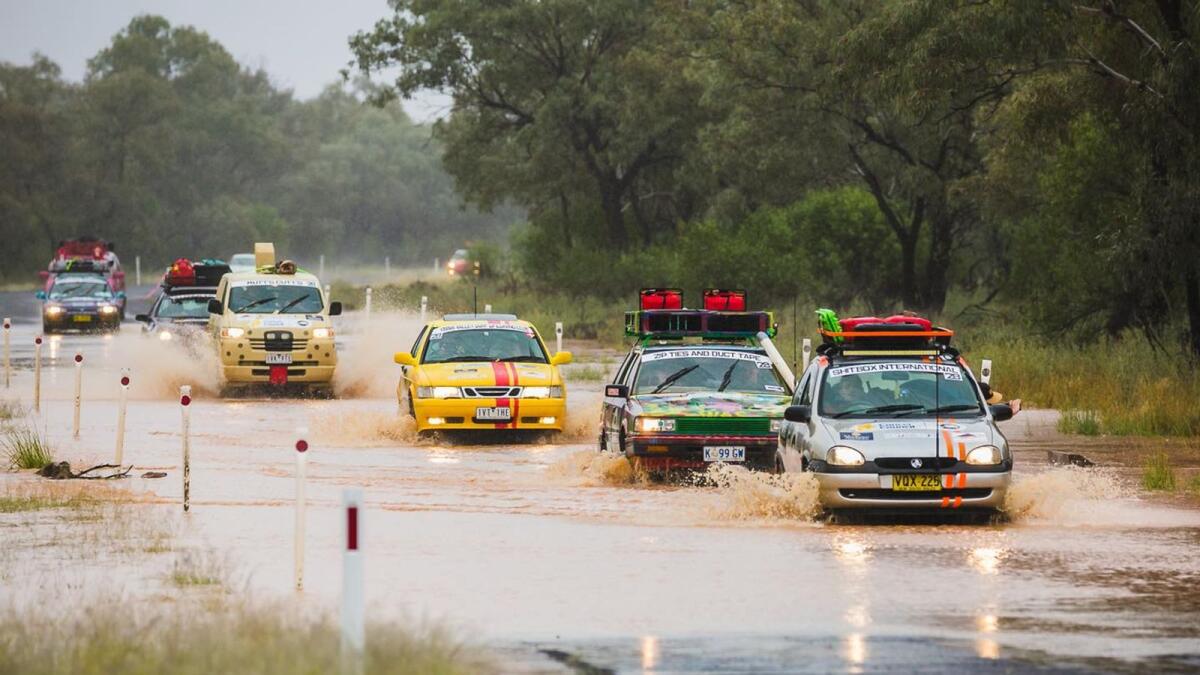 The pair along with around 200 other contestants travelled 500km a day on mostly unsealed roads. The event wrapped up last Friday with not every car surviving the journey and torrential rain creating many challenges along the way.
Prior to leaving the boys agreed the hardest part of the journey would just be surviving the cold nights with just the bare minimums packed for camping.
"We have to pack light because you have to give the car away at the end and then we fly home," Mr Shaw said.
"Hopefully we don't freeze to death at night or have a breakdown," Brendan added.
Pamela's surf lifesaving skills fortunately came in handy for the boys who safely arrived in Mackay.
Now in its 12th year, the Shitbox Rally is the largest community lead fundraiser for the Cancer Council in Australia with over $30 million raised for cancer research.
Part of the participation is that all teams have to raise a minimum of $5,000 but most teams raise well above the figure.
Aaron and Brendan thanked their two main sponsors the Lions Club of Corowa and Cigweld for the generous contribution.
"Without the support of the Lions Club of Corowa, this might not have been possible, we thank them very much," Aaron said.