News blog, January 14: Victoria to utilise medi-hotels; Pine Lodge church's final service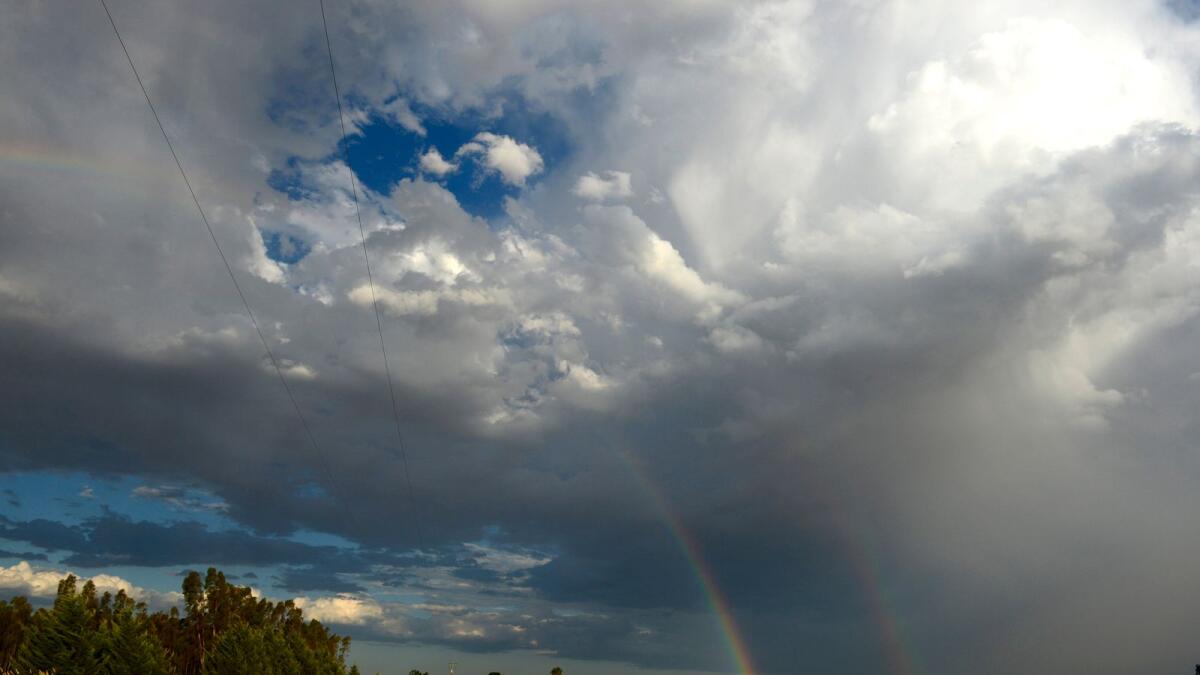 Gday, Shepparton, Max Stainkamph's here with the day's news blog, to guide you through what's hip and happening and crackalakin (do the kids still say that?) around Shepparton and the Goulburn Valley this marvellous Friday.
Check back during the day for all the news, and who knows, there might be some cricket commentary along the way as we seep into the afternoon.
We're heading for a top of 30 degrees today in Shepparton, with some sun and some cloud, I guess. I'm not a meteorologist.
UPDATE, 4.30pm: Enjoy your weekend, Shepparton!
It's Friday afternoon, let's see if we can finish up for the day. I'm heading off on some leave, so you'll be in the capable hands of my colleagues Rosa Ritchie and Georgia Rossiter over the next few weeks, but look after yourselves.
By way of a parting gift, I stepped into the shoes of beloved reporter John Lewis this week to write a column, and I quite enjoyed it. It features ham, cricket, summer, rivers and a cat sitting on a coffee table.
I hope you enjoy it too. Check it out here.
UPDATE, 4.15pm: Oh dear
Cricket :(
Usman and Smithy gone now. Very good bowling from England on a very bowler friendly pitch. We're 3-12.
Back in the Goulburn Valley, koalas at the Kyabram Fauna Park are set to enjoy a lifetime supply of their favourite leaves from a new koala food forest planted through a partnership between the park and Gargarro Botanic Gardens.
Kyabram maestro Caitlyn Grant put this yarn together. Check it out in full here.
UPDATE, 3.55pm: Dangit
Back to the cricket. Warner out without scoring. This pitch has some demons, hooly dooly, and that Ollie Robinson ball catches the outside edge and he's nicked it to second slip.
UPDATE, 3.45pm: Life after footy takes its toll: Daniels
Stepping away from the cricket for the moment (we're 0-2 from three overs) James Kleeman has put together a cracking story about Jamason Daniels.
The former Western Bulldogs rookie and Shepparton product Jamason Daniels has bravely shared details of his life post-AFL, following the death of former Fremantle and Melbourne footballer Harley Balic.
He put the post up on his Facebook page, and is well worth the read here.
UPDATE, 3.30pm: Cricket!
Cricket :)
UPDATE, 3.05pm: Enthusiastic cricket chat, begrudging garden chat
Apologies to anyone who doesn't like cricket (and to everyone else currently in my office), but we have some movement on the cricket front.
England are bowling first after winning the toss, meaning David Warner and Usman Khawaja will head out to the middle after Marcus Harris was dropped.
For the Poms, James Anderson has been rested, Sam Billings will make his debut behind the stumps and Haseeb Hameed has finally been dropped, while there's one other change. I think. I can't keep up with their team. Oh, Pope's back for the injured Bairstow.
We'll have play in a few minutes.
Also, while gardens aren't normally my thing, this Caitlyn Grant gets a shout-out for a marvellous headline in Leo and Lisa lettuce look at the garden.
Check out that story here, and check out my sad and sorry excuse for the same headline years ago when I used to work in Orange. (Shameless plug alert)
UPDATE, 2.40pm: Fire put out with a bucket
The afternoon continues to treacle on, folks, without much happening — at least not that I've seen.
Georgia Rossiter has just got back from a fire in Kialla which they put out with a bucket. That's how big it was.
Can the cricket start already?
UPDATE, 2.30pm: Rain comes down, Pine Lodge prepares for final service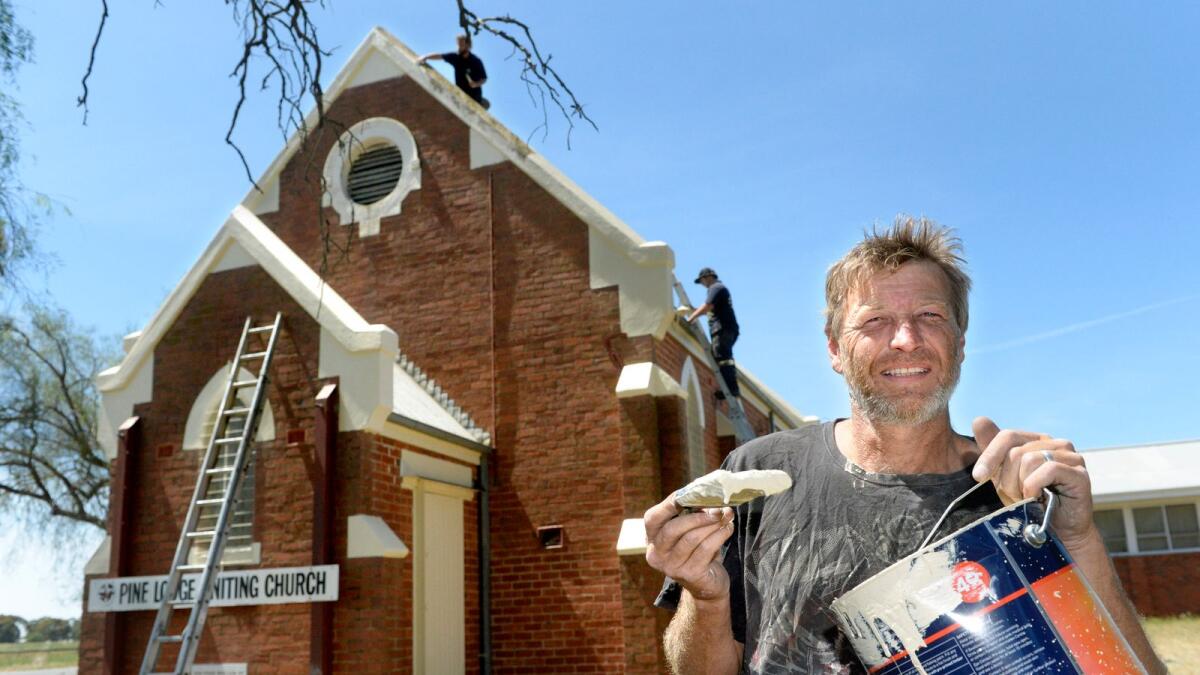 It's started raining in Kialla! It's also raining in Hobart! So much for it being sunny — told you I wasn't a meteorologist.
(In case you hadn't noticed, today is travelling very slowly and not a lot is happening — although my colleague Georgia Rossiter has just ducked off to a fire, so we'll have an update on that shortly)
One thing which will definitely be happening tomorrow is the closure of the Pine Lodge church after 145 years of continual operation.
Our new cadet Nicola Ceccato had a trek through time looking at the church. Read her full story here.
UPDATE, 1.50pm: It's nearly cricket time, plus some other news
We'll start the non-cricket news first, because it's technically more important.
South Australia's recorded 5679 new cases of coronavirus, Queensland 23,630 and three deaths, Tasmania 1201 and the ACT 1125 new cases.
Circling back to the last update before lunch and phone calls and where does the time go on a Friday afternoon?
Acting Premier James Merlino announced some 300 patients will be moved to retrofitted hotels to ease pressure on Victoria's hospitals due to the Omicron wave.
"These medi-hotels will provide hospital-in-the-home-style care for patients who need a lower level of care with all the benefits of a controlled environment like hotel quarantine, and all the care and services that come with it," Mr Merlino said.
"All patients will be medically assessed by the hospital before transfer to ensure that they are well enough to be relocated. They'll remain under the care of the hospital and still be considered an inpatient even while they're in the medi-hotel."
And, in cricket news, it's raining in Hobart. Boo. The pitch is as green as any I've seen in some time, mind you, so this will only make it jucier.
With a bowler as captain you'd think we'd send the Poms in, but who knows? We're about half an hour away from the toss should it proceed as scheduled.
UPDATE, 12.10pm: Hotels to help house coronavirus patients
Two medi-hotels will be set up in Victoria to ease pressure on Victoria's hospital system.
Deputy Premier James Merlino is speaking now about the decision, which will give space for 300 people to have lower-level care in hotels.
Patients well enough to be transferred from a hospital ward to hotels will be there for the end of their hospital stay to complete their treatment.
It is designed for people who need a lower level of care, and work similarly to the hospital in the home program.
Mr Merlino said there was considerable pressure on hospitals due to massive caseloads across the state.
I need to duck out for a moment, but we'll circle back to this a bit later this afternoon.
UPDATE, 11.30am: Lochinvar Art aiming to defend Shepparton Gold title
One of the biggest events on Shepparton's racing festival hits town this weekend.
Super Shepparton pacer Lochinvar Art is set to make a bold showing defending the Neatline Homes Shepparton Gold Cup at Kialla Raceway on Saturday night.
That's the prediction of his trainer-driver David Moran.
Moran believes Lochinvar Art has enough kilometres in his legs to be competitive despite his lengthy break from the racetrack.
Check out veteran reporter Gus Underwood's preview here, while Megan Fisher took this sensational snap yesterday.
UPDATE, 10.35am: The show is (finally) going on!
It's taken them three attempts, but Initial Stages' rendition of Chicago is finally hitting the stage in Mooroopna next week.
The hit musical Chicago is set to hit the stage of Mooroopna's Riverlinks WestSide next week, running from Thursday, January 20, to Saturday, January 22, with an additional 2pm matinee show on the final day.
It will be the group's final performance, too, before they call it quits, so make sure you head along!
Check out Caitlyn Grant's chat with director Helen Janke here.
UPDATE, 10.10am: Let's talk some cricket as Bush Bash canned
The fifth test match in Hobart doesn't kick off until lunchtime on account of it being a day/night event, but we've still got some cricket news rolling in.
It's not the good sort of cricket news, though — the Goulburn Valley Bush Bash League has pulled up stumps on season 2022, which was something I hoped we'd be leaving in 2021.
League executives and franchise owners made the decision to postpone the third edition of the showcase T20 tournament on Wednesday night due to ongoing COVID-19 concerns.
This decision comes after Cricket Shepparton announced earlier in the week that it would resume its season for all grades this weekend, with new protocols dictating that COVID-affected A and B-grade matches be postponed to reserve days in February and March, some of which may land on a Sunday.
Check out the full story from Zac Standish here.
UPDATE, 9.20am: Case numbers begin rolling in
Victoria has recorded another 18 coronavirus-related deaths today, while 29 people have died in NSW from the virus.
The case numbers, for what they're worth these days, were 34,826 in Victoria and 63,018 in NSW — although the latter is still dealing with a backlog of positive rapid antigen tests being registered. I'm not sure how much we can read into the NSW numbers.
In Victoria, 15,000 cases were from the RATs and 19,000 were PCRs, but goodness knows how many people have it and haven't been able to confirm it with a rapid test or a PCR.
The number we can be sure of is the hospitalisation number, which has increased to 976. On January 1, that number was just 451.
Meanwhile, Queensland will remove all border controls to other states from 1am tomorrow, while Western Australia has now locked off all states and territories.
UPDATE, 9.00am: SPC looking to sell factory site; former Seymour doctor to stand
This from Geoff Adams this morning, the large SPC factory site in Andrew Fairley Ave, Shepparton, is expected to be sold and leased back under a deal negotiated by the business owner.
The business itself won't be selling or moving, but SPC is looking to gain some cash to reinvest in the business. Check out the full story here.
Meanwhile, down in Seymour, retired doctor Rob Peterson will stand for the United Australia Party to push back on what he calls "government coercion" on vaccines.
"The thing that has worried and upset me the most is that the vaccination message is now being aimed at five to 11-year-olds," he said.
I wonder if we'll all get texts from him, like we did from UAP members Craig Kelly and Clive Palmer? We'll find out! Read that full story here, from current Riverine Herald editor and former Seymour Telegraph editor Rohan Aldous.
And, in case you missed it yesterday, Matt Sharp confirmed rapid antigen tests are on the way shortly. Check out Georgia Rossiter's report here.