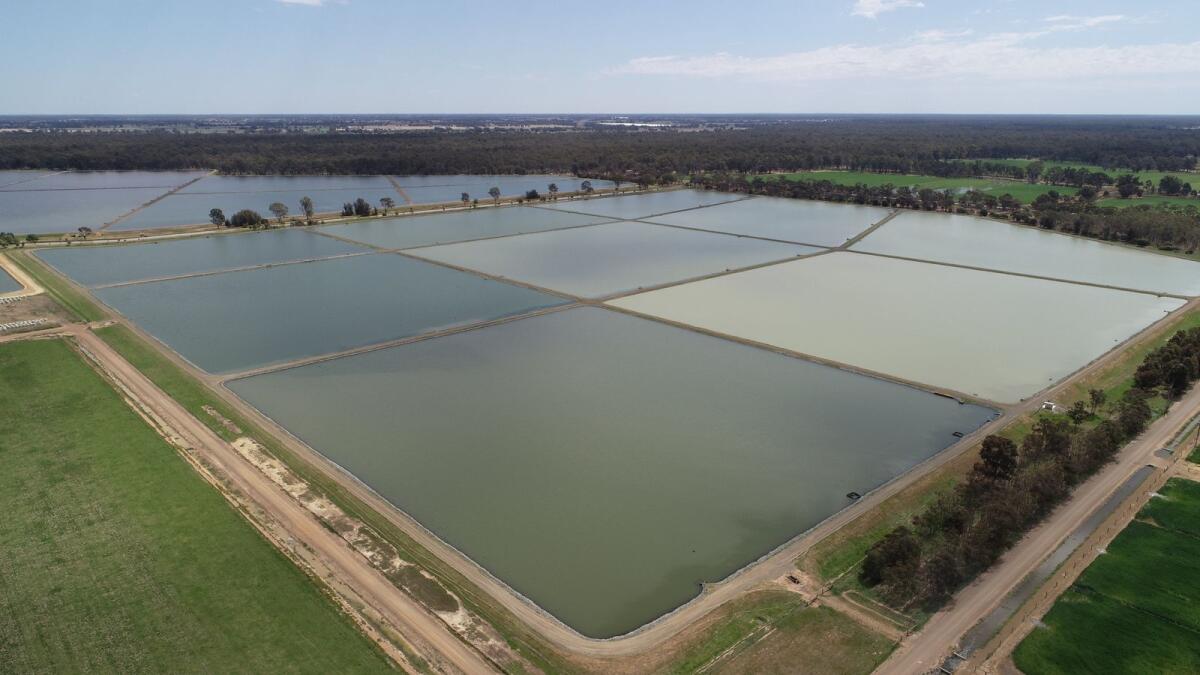 One thousand megalitres of water is up for grabs to an enterprising farmer in the Shepparton district, but there are a few catches.
Goulburn Valley Water, faced with a rising volume of incoming wastewater, is offering to sell treated wastewater to farmers near its treatment plants at Shepparton and Mooroopna.
The water comes pre-loaded with some nitrogen and phosphorous, which may be a good thing, but it also carries a salt load.
GV Water is recommending the end user shandies (or dilutes) the water with channel water.
The water authority is looking into entering a 10-year contract with the successful bidder and is prepared to build a pump station and some infrastructure to help get the water to the end user's property.
The advantage for an irrigation farmer is security of supply.
The 1000 megalitres (or one gigalitre) is practically guaranteed. Shepparton never stops producing waste at the rate of 18 Ml/day.
But the successful bidder has to be within coo-ee of the Daldy Rd waste treatment plant north of Shepparton or the Mooroopna plant on the other side of the Goulburn River.
GV Water wastewater and recycling co-ordinator Stuart Harris said there had been steady expansion of commercial and residential waste production in recent years, leading to the authority looking at the best options available.
"We could treat the water and return it to the Goulburn River, but it is fantastically expensive, and this way we get a chance to recycle," Mr Harris said.
The authority is already doing a similar thing with farmers near treatment plants at Tatura, Numurkah, Kyabram and Mooroopna, and provides recycled water for golf clubs at Seymour, Yea, Euroa, Marysville and Mansfield.
GV Water already applies recycled water to its own farm off Daldy Rd, with about 400ha under irrigation.
The authority has a flock of 4000 ewes and a herd of cattle, which are farmed across its various properties.
The water cannot be used for piggeries or below-ground vegetable crops for human consumption due to government regulations.
The cost of the water is up for negotiation as it will depend on what individual arrangements and infrastructure are required.
In the past the authority has made recycled water available to farmers at about $50/Ml.
GV Water has issued an invitation for expressions of interest and hopes to have the arrangements finalised this year.
Anyone interested in the water can phone Stuart Harris on 5832 4800.