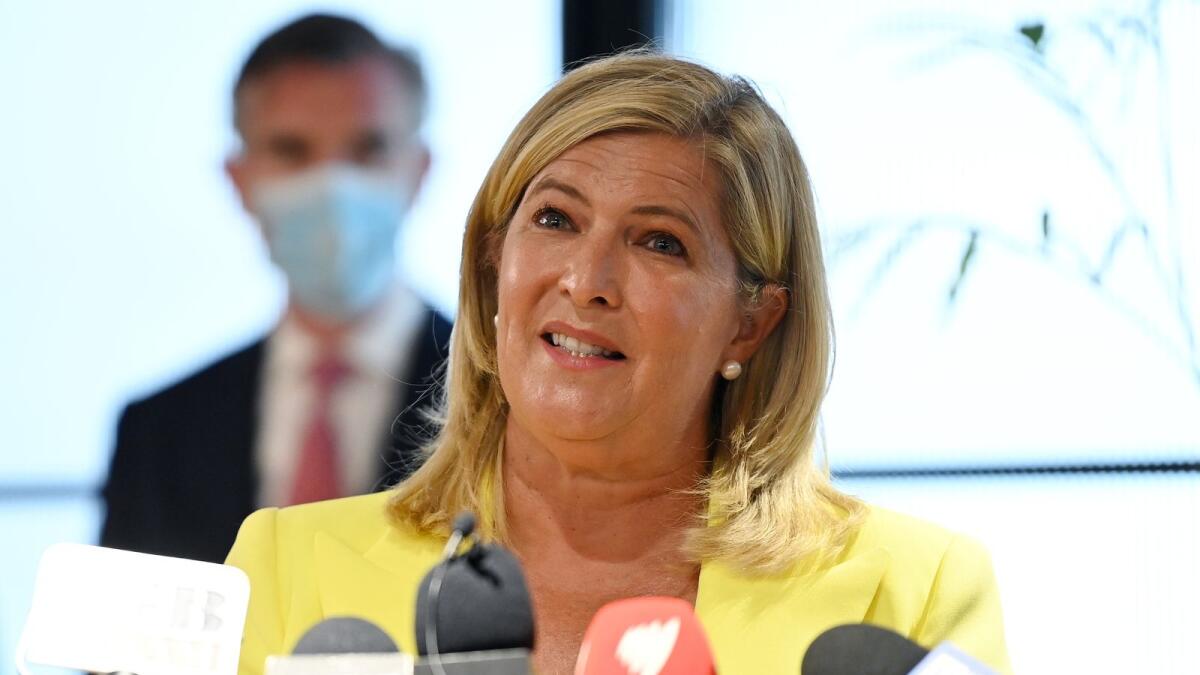 The NSW Government is changing its approach to administering regional healthcare.
It will establish a Regional Health Division under the NSW Department of Health, as a "renewed focus on health services and outcomes" for non-metropolitan communities.
The announcement comes as the findings of the parliamentary inquiry into health outcomes and access to services in rural, regional and remote New South Wales is about to be tabled in parliament, on May 5.
One of the purposes of the state's Regional Health Division will be to guide the implementation of findings to the inquiry.
Deniliquin Local Health Advisory Committee chair Lourene Liebenberg has welcomed the announcement.
Heat has been placed on the NSW Government to fix regional healthcare issues, including nurse shortages, but Mrs Liebenberg's inquiries into the provision of GP and related primary health services to outer metropolitan, rural, and regional Australians, points to federal action too.
She emphasised the issue is complex and is administered through both state and federal government.
"The recommendations from this inquiry are very clear on the point that a lot of the issues that need fixing to solve the workforce issues in primary healthcare – which includes GPs – is a problem that really sits with the Australian Department of Health," she said.
"(The Commonwealth Government) needs to fix and address the underlying issues that are causing these workforce shortages.
"Examples of this are things like the Medicare rebate and the Modified Monash Model."
The MMM classifies health needs based on how remote the location is, such as MM1 (metropolitan) up to MM7 (non-mainland).
"Deniliquin is MMM4 and there is a general feel we should be a five, like Finley," Mrs Liebenberg said.
This could boost Deniliquin's priority status because it greatly affects various incentive models and payments for rural and remote areas.
Mrs Liebenberg said the health situation is complex, and could take many years to fix, even with strategies to improve it being implemented systematically.
"We need to understand that workforce is not a new problem; many strategies that have been in the making for a long time are being implemented all the time."
The Rural Doctors Association of Australia stated General Practice has yet to recover from the Medicare Freeze over many years that saw both Coalition and Labor governments target general practice services.
"These cuts were made to save a penny, but they have come at a great cost to rural healthcare and patients," said RDAA president Dr Megan Belot.
Mrs Liebenberg says the attraction and retention issue for GPs, nurses, allied health professionals and psychologists would be improved with a combination of financial, retention, and training incentives.
The NSW Nurses and Midwives Association's Deniliquin Branch has taken industrial action twice already this year, to call for nurse to patient ratios to be legislated – a responsibility of the state government.
Without mandated ratios and with low staffing levels, nurses are responsible for the care of what they have said is an "unsafe" level of work.
They have vowed rolling strikes until their demands are met.
Mrs Liebenberg says current efforts at recruitment are hampered by the fact that medical students and graduates are "choosing not to work in general practice".
The inquiry into the provision of GP and related primary health services to outer metropolitan, rural, and regional Australians found the number of medical students expressing an interest in a career in general practice upon graduation has declined from 17.8 per cent in 2015 to 15.2 per cent in 2019, and this decreased from around 50 per cent over the past 30 years.
The apparent disinterest is not for lack of trying by regional practices.
The district's General Practices work closely with the MPHN (Murrumbidgee Primary Health Network) and the NSW Rural Doctors Network (a government funded Rural Workforce Agency).
"They offer a range of services that supports efforts to attract, recruit and support health professionals needed in rural and remote communities "Mrs Liebenberg said.
"Offered are orientation programs, professional development, GP locum relief, access to relocation and retention incentives for health professionals, support for overseas trained doctors, workforce planning and advice, and practice management support.
"Many strategies are being implemented, contained in the Stronger Rural Health Strategy, which is seeing an increase in opportunities for medical students to experience general practice in outer-metropolitan, regional, rural and remote settings."
Deniliquin Health Service and some local general practices have implemented some of these rotational training programs for regional medical students, with the hope of enticing them back permanently.
In her announcement on the Regional Health Division, Minister for Regional Health, Women, and Mental Health Bronnie Taylor acknowledged one of the main strains on the state's health system was staff recruitment and retention.
Mrs Taylor has said the division will address the "needs and expectations" of regional communities.
"The Regional Health Division will support the New South Wales Government's commitment to bring a renewed focus on recruitment to key healthcare roles in regional New South Wales and to find innovative ways to support nurses, doctors, allied health practitioners, and the vital support service providers who work in healthcare facilities, to live and work in our regional communities," she said.
Regional local health districts - in Deniliquin's case Murrumbidgee Local Health District - will establish defined positions which will be based in regional NSW and will liaise with the division.
While a recent petition to create a separate Department of Rural Health at the state level was shared by the Deniliquin Health Action Group - a separate community-based health body - this division would not separate health and regional health as departments, but rather place the Regional Health Division "at the top level within the Ministry of Health".
The new division is also expected to help develop and implement a regional health plan, although the department is yet to outline the specific contents of the plan.
NSW Health is seeking interest from regional people on a Regional Health Ministerial Advisory Panel.
Anyone from a regional area with experience in the following is encouraged to apply:
providing medical and clinical care relevant to regional health services, complex health service delivery;
community engagement and capacity building;
digital solutions in rural and regional areas;
health funding and financing;
culture and change management;
regional health workforce strategies.
An expression of interest form for the advisory panel can be found at https://www.health.nsw.gov.au/ministers/Pages/regional-health-ministerial-advisory-panel.aspx.