Rotary pitch in for new fence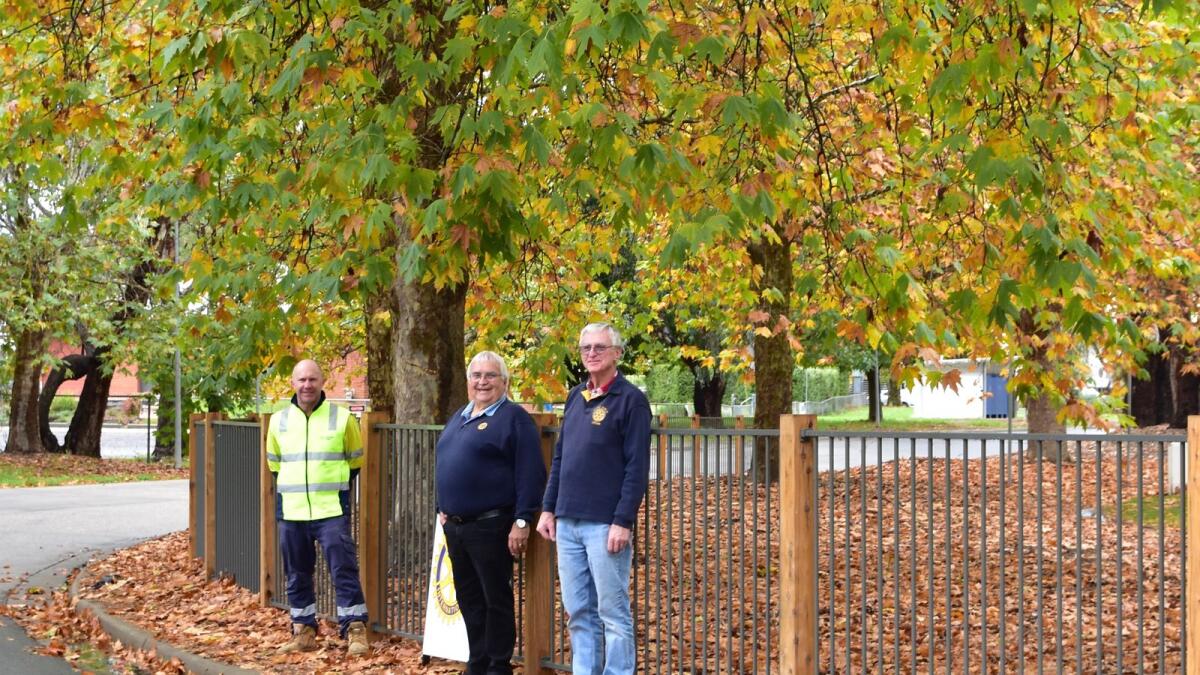 The installation of a fence at Bangerang Park has significantly improved community and children's safety.
Corowa Rotary Club, who regularly use the park for their monthly markets, contributed a $14,000 grant to Federation Council to help fund the fence which extends around the bend of Edward Street.
Completed in February of this year by local fencing contractor Phil Cannell, the fence complements the design of the park, fitting in with Federation Council's landscape theme.
Federation Council Manager of Recreation Darren Harvey said he was pleased with the final product.
"It blends in really well and fits in with the natural timbers we've used around the playground. It flows into the design quite well," Mr Harvey said.
Rotarian Gary Poidevin OAM said Bangerang Park and the surrounding area is popular spot for families and children.
"We are seeing an increase in children playing in the park, kicking a ball around and that sort of thing. To prevent kids from running on the road, we felt it was necessary to have a fence along the bend of the road because it is a potential blind spot for road users," Mr Poidevin said.
"It's also an extremely popular spot for birthday parties every weekend as well. Here and Purtle Park (Mulwala) are very well used," Mr Harvey added.
Mr Poidevin said the feedback has been "great".
"We've had nothing but praise for it."