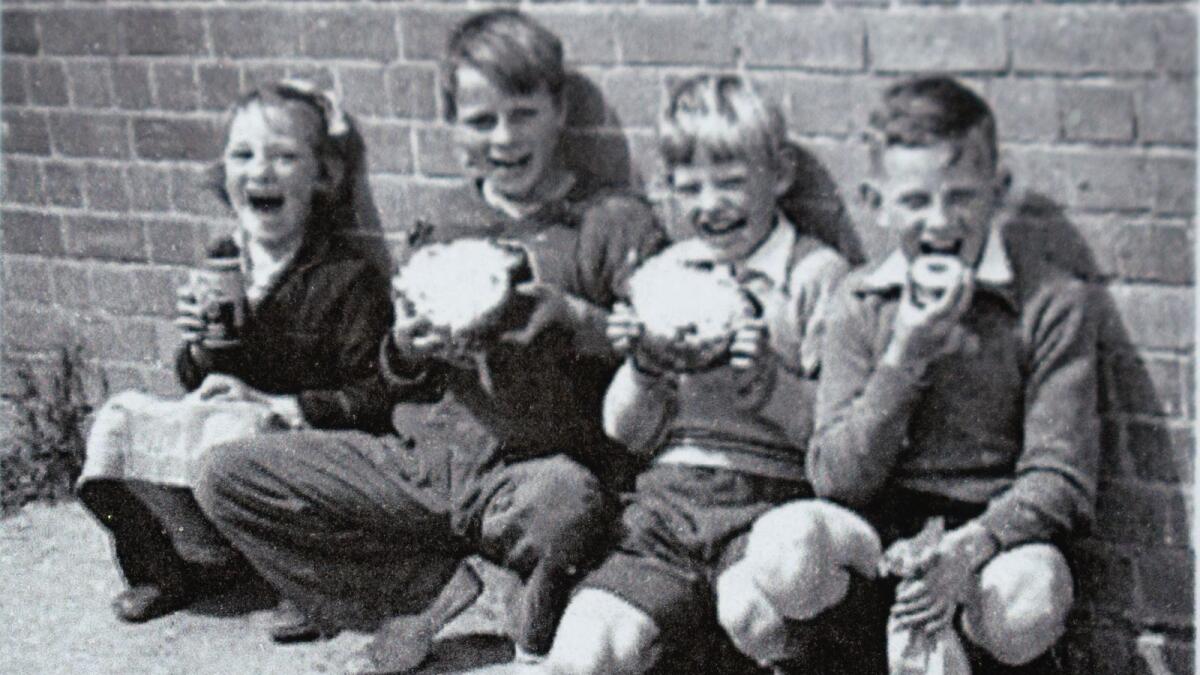 The famous mullet belonging to Year 6 South School student Tom Way is being lopped off today to raise money for the Leukaemia Foundation.
Tom's luscious locks, which fall mid-way down his back, will also be donated to make wigs for cancer patients.
Only three days after setting up the donation page initially, Tom had already raised $1269 of his current $2000 goal.
As the Pastoral Times was going to print on Thursday, Tom had raised $4255 of his new goal of $10,000.
If you wish to get in a last minute donation head to https://worldsgreatestshave.com/donate and search Tom Way.
A little bit of Deni history
A little bit of Deniliquin history is featured in PTee today.
A photo, which was taken in the late 40s or early 50s, features four little kids eating Boston Buns from a bakery on End St.
Pictured are Gladys and George Willoughby and Vincent and Paul King.
The photo was taken by Audrey Wise who used to own the Pastorial Times.
Paul King was nine years old when this photo was taken and worked for the PT melting lead after school.
Moulamein's Biggest Morning Tea
The Gallery Girls are holding a Biggest Morning Tea event at their Gallery in Moulamein from 10.30am until noon today.
The Biggest Morning Tea raises money for breast cancer research. Go along for a cuppa and cake and support this great course. EFTPOS is now available, so no need to bring cash.
Old Boy's Day Out
Moulamein Football Netball Club would like to invite all past and present players of the Mighty Swans to Old Boy's Day Out, on June 4.
There will be a free spit roast for lunch and drinks available to purchase at the bar. The event will kick off at noon and there will be guest speakers.
To help organisers get an idea of numbers, please call Jody on 0408 182 610 or Travis on 0427 332 610 to RSVP.
What's on in Deni
You may have noticed some fancy new signage around the LGA from Edward River Council.
The signage gives information on historical markers, maps and what's on guides, so you will never not know what to do in Deni.
Lions Markets this weekend
Tomorrow is the fourth Saturday of the month, which means the Lions Markets are back.
Head to the Waring Gardens to find some bargains, delicious food, coffee and more.
Be sure to put your cosiest coat on and go along to support the community market stalls.