Volunteer with one big happy family at Benalla Health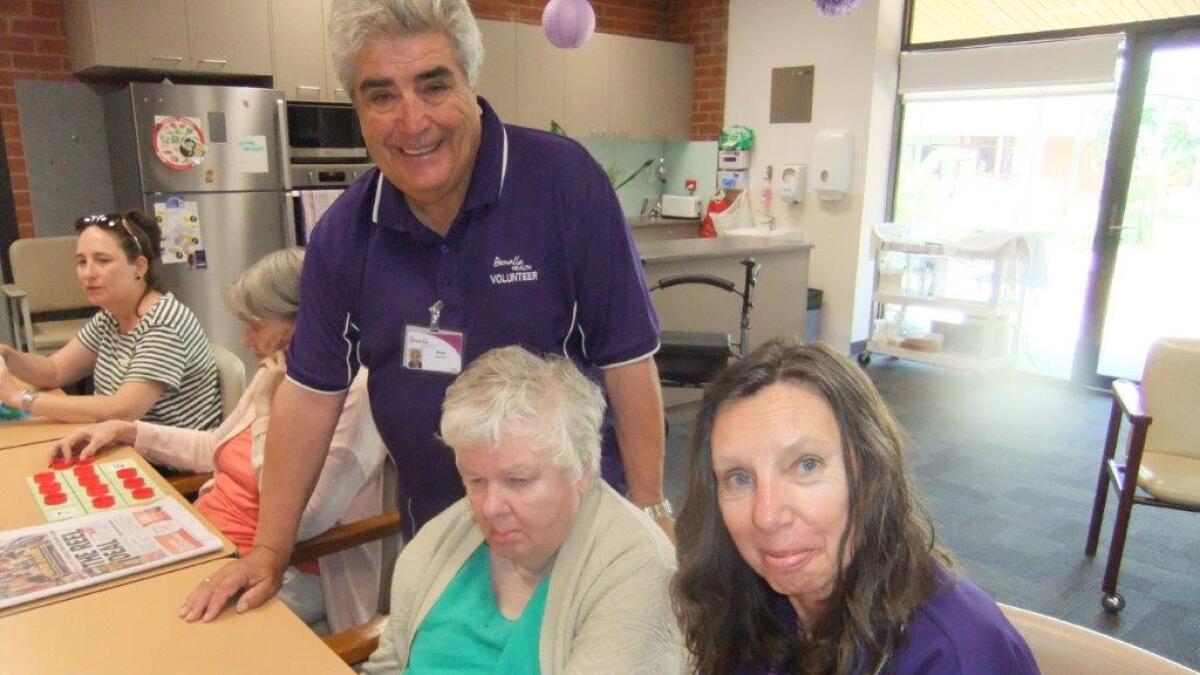 The Benalla community would not be what it is without the tireless, selfless efforts of local volunteers.
Benalla Health is one organisation that is blessed to have some of the Rose City's finest.
Marg Frankland has been volunteering with Benalla Health for more than four and a half years.
"We're one big happy family," Ms Frankland said.
She first got involved in a volunteer capacity after responding to an advert, and has never looked back.
"I volunteer each Wednesday and we have a group of 10 clients who come in and we have coffee," she said.
"We go through the daily papers and chat about what is happening in Benalla and also around the world.
"We just have a good chat and they like to know what I've been up to, and what I've been doing on the weekend.
"We might do a spot of gardening, and we have our discussion groups.
"We also go to bingo and on day trips and out for lunch."
Ms Frankland said the program offered by Benalla Health was inclusive to all residents.
"Some of our day activity clients are in wheelchairs and some are more mobile, the program covers everyone," she said.
"The bus can pick them up or they can make their own way.
"I have worked in aged care all my life and find it such a rewarding experience volunteering each week.
"To give back to the community, the more you put in the more you get back"
She said the feedback from clients at Benalla Health had been amazing.
"Everyone involved benefits from this program, from the volunteers to the clients, everyone is happy, and I absolutely love being part of it," she said.
"I would recommend this to anyone."
When asked what she would say to someone who was thinking about volunteering, her answer was simple.
"Just give it a go. Don't be afraid. It's wonderful," she said.
If you would like to volunteer with Benalla Health call volunteer co-ordinator Lucy Mitchell-Long on 5761 4374 or email volunteer@benallahealth.org.au