Why not volunteer with Benalla CFA?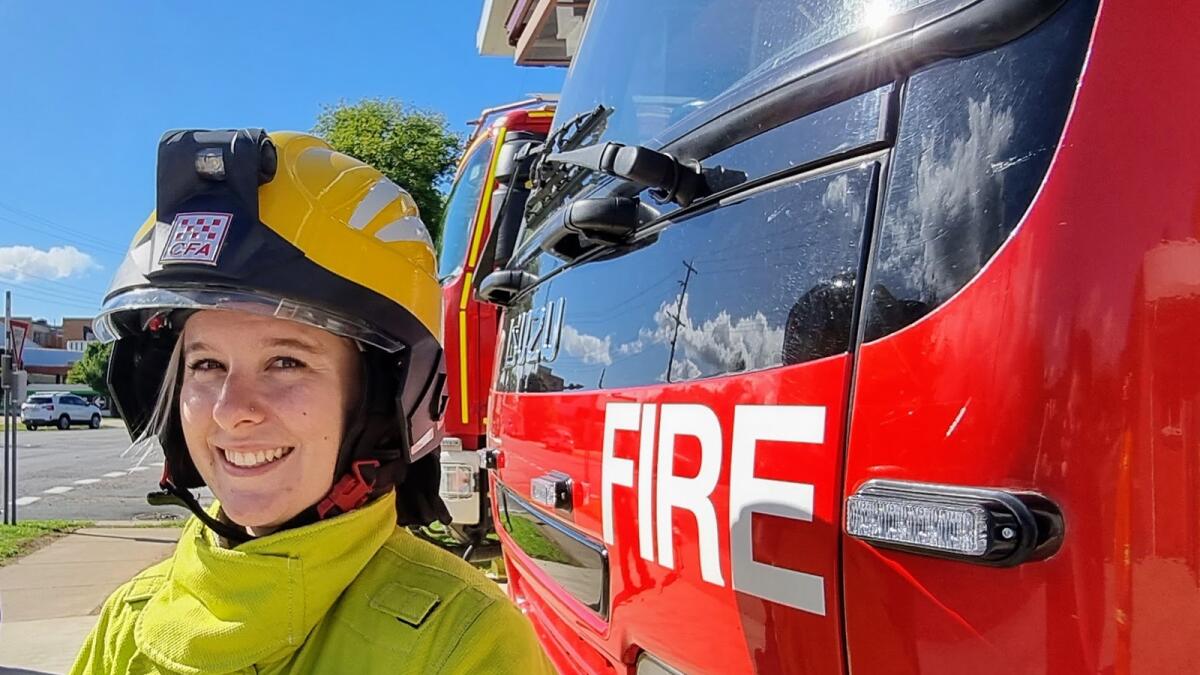 Volunteer firefighters have protected lives and property in Benalla and surrounds for 140 years.
Brigade members meet and train regularly to maintain firefighting skills, but behind the trucks, helmets and hoses is a dedicated local team.
People might hear the siren some days or see a fire truck responding through the main street — but do you know your local CFA?
Benalla Fire Brigade First Lieutenant Charlie Sexton said each firefighter and support member of the brigade is a part of the Benalla community — living here, working here, raising kids here and retiring here.
"We are human resources professionals, business administrators, retailers and retired school principals," Mr Sexton said.
"We are podiatrists, nurses, aged carers, even current and former employees of other emergency services.
"We are small business owners, builders, carpenters, welder fabricators, machine operators, plumbers and much more.
"Benalla Fire Brigade members are your neighbours, your tradies, your family, your teammates, and your friends.
"We are your community, we are your CFA."
In 2017 Benalla's Elise Cook took part in a Women in CFA recruitment day, and has never looked back.
"On the day a firefighting display was put on in the rose gardens which was 100 per cent run by local, female CFA volunteers," Ms Cook said.
"It was incredible to see, and I enthusiastically signed up on the day."
When not responding to Triple-0 calls Ms Cook is employed as a podiatrist and wound specialist at Benalla Health, and is also studying for a Master's degree.
Despite some initial anxiety about the potential dangers of the role Ms Cook was pleasantly surprised.
"I wasn't sure what to expect as I had never done anything like this before," she said.
"I soon found out I was more than capable and really enjoyed the training component before getting on the truck.
"When I became an operational firefighter I had plenty of support from the crew and always felt safe.
"If I didn't know how to do something or had questions there was always someone available to help me.
"I still feel this way five years later. It's a very supportive team.
"I was surprised by how comprehensive the training was, which was provided by local CFA volunteers."
Ms Cook said now she had taken the plunge, she saw herself being a firefighter for many years to come.
"(But) it's also important to know that to be involved in CFA you don't always have to be a firefighter," she said.
"There are many roles, including support roles, that are just as important."
However she said she enjoyed the firefighting role.
"At times it can be challenging to think quickly and act when confronted with an emergency," she said.
"This is a skill that gets easier with time, support, confidence and training."
Ms Cook said she would love to see more local people putting their hands up to volunteer with Benalla CFA.
"If I can do it, you can do it," she said.
"It has been one of the most rewarding things I have done in my life. I've learnt life skills, made fantastic friends, and continue to enjoy every aspect of being part of Benalla Fire Brigade. "
You can apply to be a volunteer firefighter by calling Call 0434 992 743 or visiting www.cfa.vic.gov.au/volunteer