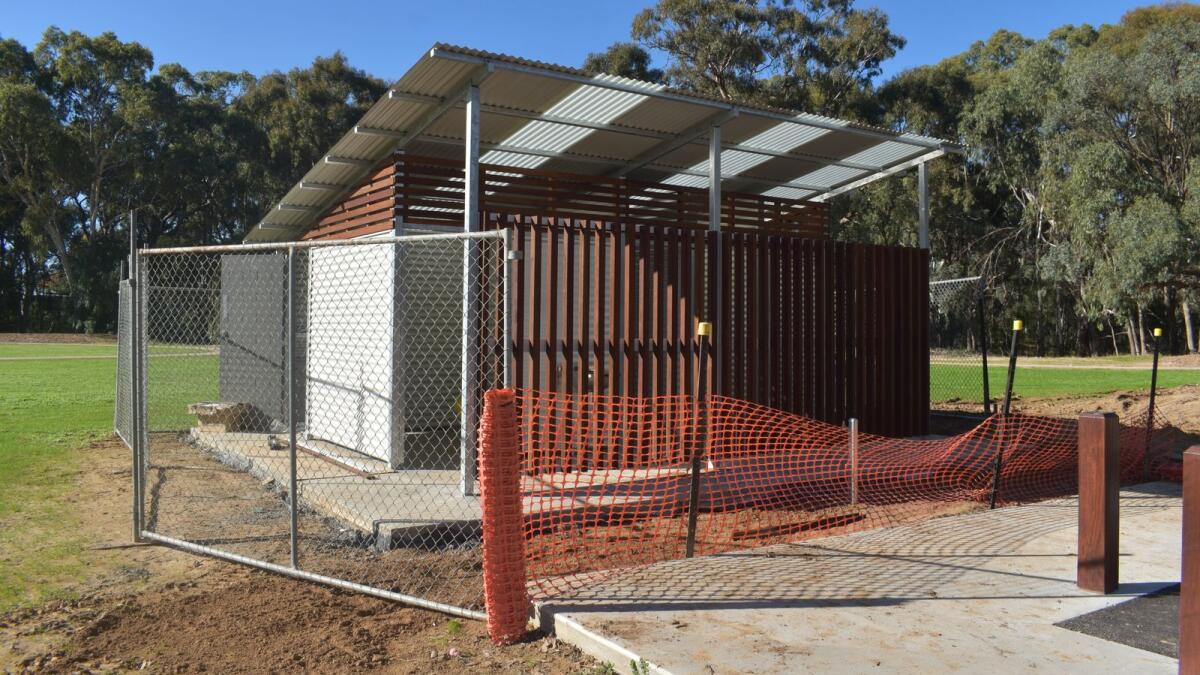 There has been plenty of noise about the Deniliquin Civic Precinct project as major headway is made on the refurbishment of the Town Hall and Estates Building, and the construction of a public courtyard.
But Edward River Council has a variety of major refurbishments and redevelopments underway which are visible across the town, including construction of the North Deniliquin Rest Area and refurbishment of the popular Peppin Heritage Centre.
The rest area will add to the existing truck stop on Davidson St in North Denilliquin, providing open green space, extra toilets and picnic amenities for travellers and locals to enjoy.
Extra car parking and an open green space have already been laid out.
Installation of the amenities is nearing completion, with power, water and sewage to be connected as the project nears its end.
A barbecue, seating and a shelter will also be available for the public to use.
Lastly, council will plant some vegetation in the raised garden beds.
At the Peppin Heritage Centre, the external works are nearing their end, while internal works are just starting.
The centre is a former school which is now one of Edward River's most loved heritage buildings, used multi-purposely as a cafe, museum, art gallery and information centre.
Refurbishments concentrate on the museum, gallery and info centre, along with the historic ram shed at the back of the building.
External works have included the relaying of old slate roof tiles, and the addition of new ones.
Internally, the demolition of the main flooring section is finished and the new bearers and joists are now going back in to support the new flooring.
"Following that, repairs to walls and tiles will be undertaken," a council spokesperson siad.
"The building has a reasonable number of cracks for its age which will be fixed or filled in as needed.
"Once the walls are finished, a new partition will be constructed to separate the staff amenity area at the entrance to that side of the building, and the entrance will be renewed.
"The ram shed has had its thatch roof removed, and broken timbers rafters will refurbish the building.
"The old thatch has been removed and council is sourcing some timber to replace the broken rafters, which will support new 'boombrush' thatching, placed on laser light panelling and hessian."