Moran's reign comes to an end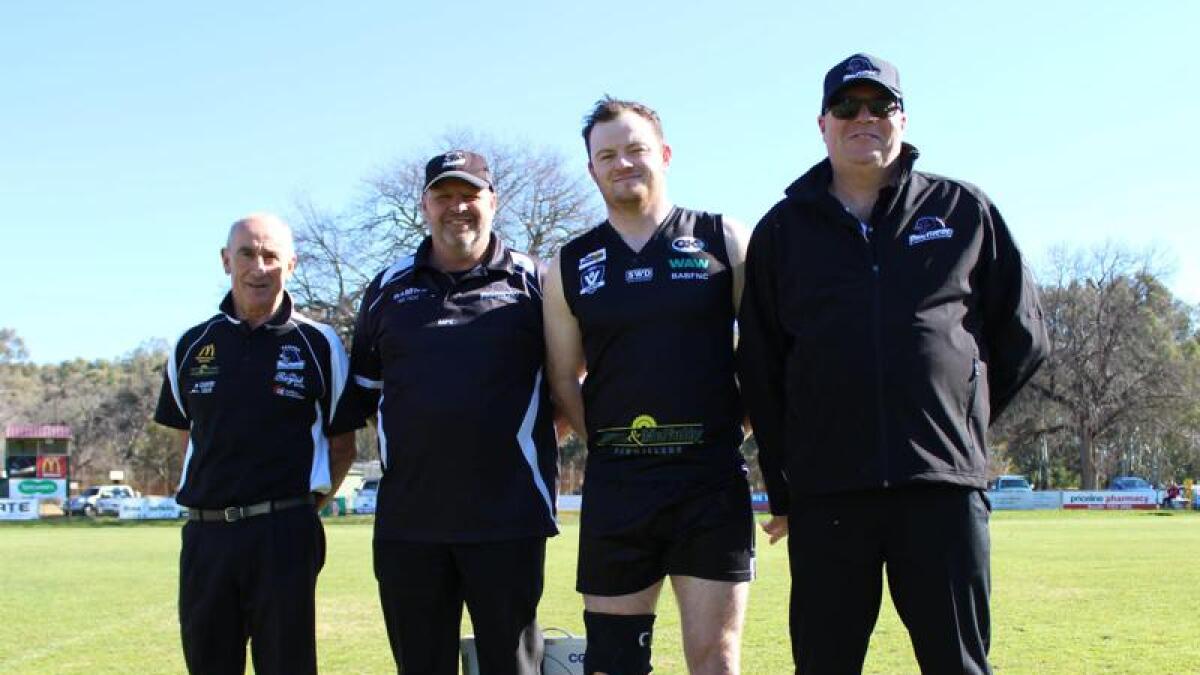 Harry Moran's four-year reign as Benalla All Blacks' head coach has come to an end, with Moran choosing to step away from his role at the conclusion of the 2019 season on Saturday.
While the All Blacks failed to secure a final berth, the club made sure to send Moran off in style, with the entire playing group getting around the clubman when he kicked the first of his two goals against Goorambat, before going on to take the win.
"My main focus was to finish on a high," Moran said.
And it is also Moran's playing career that looks to have come to an end following the final match of the season.
After working through a knee reconstruction last season, Moran buckled his knee earlier in the year, and re-injured the graft in his knee.  
"I've known for quite a while that footy is probably no longer an option for me," he said.
While Moran said it had still been good to be part of club in his coaching role this season, he had to make the important decision to step away, citing injuries as "a fair toll on the mind."
"I had to ask, 'Is my life more important than footy now?' It probably is now," Moran said.
"It was a call I had to make."
But it's been these past four years that Moran has been instrumental in the All Blacks rise up the ladder.
"Obviously we started to rise from that first year," Moran said.
"We got off the bottom of ladder, then made the Grand Final, the Prelim and just missed out on finals this year."
Moran wanted to thank his coaching staff, which included Col Tatterson, Shane Allen, and Matt Dods.
"My coaching staff has been my rock for the whole four year," Moran said.
"So many blokes have made my life so much easier.
"They supported me when the chips were down.
"I'm forever grateful for them and the club.
"This role has matured me and made me who I am."
MORE ON BENALLA ALL BLACKS
All Blacks end season on a high, as both Benalla and Goorambat look to 2020 
All Blacks troubled by Hoppers