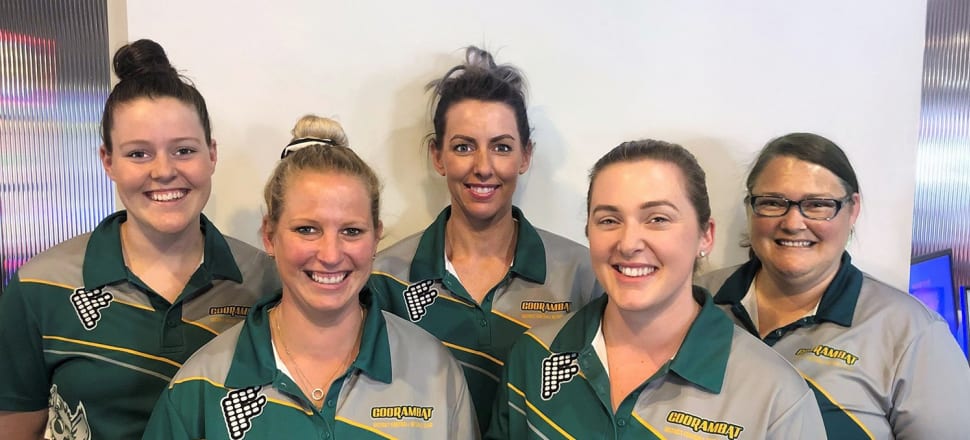 5370537724001
Goorambat's football and netball preseason kicks off this Monday night, as the club prepares for its 2020 assault on the Ovens and Kings competition.
The club is also calling for all interested junior netball players to come along on the night, in the hopes of fielding an under 15 team next year.
"We didn't have the numbers last year, so we merged our 15s into our under-17 side," club personnel Kate Nolan said.
"Some of these girls are only 13, so it's hard to play against top-age under-17 players."
"We'd love to get the 15s up and running again."
The club is also looking for anyone interested in coaching the side to get in touch with the club.
The Bats have also announced their netball coaching staff for the 2020 season, with A-grade veteran Amelia Skilbeck back on board as coach of A-grade.
Gladstone and Thomson shine at Goorambat best and fairest awards
And next year, she'll be joined by fellow teammate Ally Ellis, as her new co-coach.
"Having us both come on board was the best option for the club," Skilbeck said.
"We've both got young families, so having two coaches means we can fully commit to the team.
"We've played a lot of netball together, so are both on the same page and know what direction to go."
Skilbeck said the team would focus on returning to finals next year, and would place a heavy emphasis on fitness before the Christmas break.
"I'm excited to coach again and be more successful," Skilbeck said.
"If we can get the commitment from our playing group, we can be right up there next year.
"We've got a solid side together, and are still looking to confirm some key position roles.
"We'll start preseason off with a lot of fitness so we're ready to kick off the season in the new year.
"Just getting court fitness and speed up.
"Then we'll work on our ball skills after that."
Kelsey Moss comes on board to lead the B-grade team, Carma Priest will take charge of the B-reserve side next season, and Georgia Thomson will herald the under 17/C-grade team.
● Preseason for netball and football starts 6 pm, Monday, November 25, at Arundel St oval. Netball preseason will be on Mondays in Benalla and Wednesdays at Goorambat. Netball trials will be held on Monday, January 13, and Wednesday, January 15, 2020 at Churchill Reserve in Benalla. Juniors start from 5.15 pm start and seniors kick off from 6.15 pm. Register your interest via the link on the club's Facebook page.
● For more information, phone netball coordinator Nina Gardiner on 0420 373 601.