Comprehensive victories for All Blacks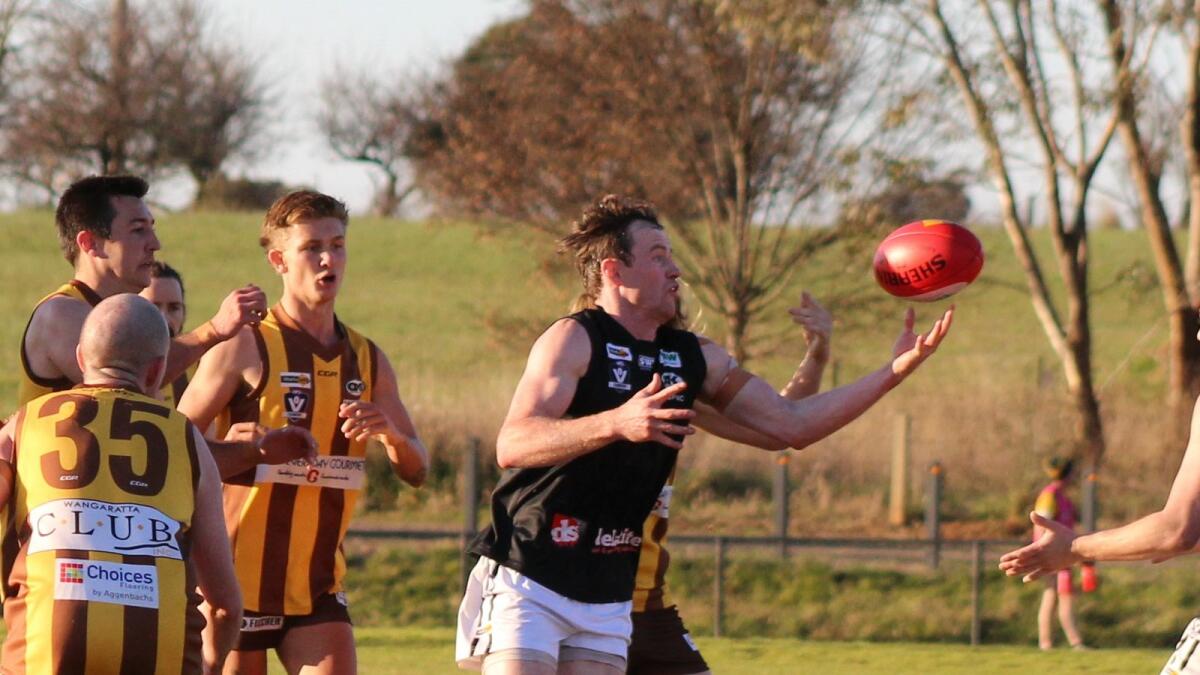 Seniors
On Saturday the All-Blacks took on an in-form North Wangaratta side on its home deck.
They came out hot and got the jump on us, we were fumbling the ball and didn't make the most of our opportunities.
We went into quarter time down by 12 points.
In the second quarter we moved Harry Ellis down forward, this provided us a great marking option against this defence.
We managed to kick five goals to their one in the second quarter as our midfield continued to build momentum.
We went into half-time up by 13 points.
In the third quarter Jake Jones' elite tap work in the middle gave our boys first opportunity every time.
Riley Moran continued his great form with another best-on ground performance, showing absolute class with his ball use.
We began to kick away, the duo of Lachy Thompson and Harry Ellis combining for 11 goals, and our defence locked down holding North Wang to only one point for the quarter.
We took a 46-point lead going into the final term.
In the last quarter our defence continued to stand strong, Jordan smith in only his third senior game for the year being the standout, taking multiple contested intercept marks.
Our ball use got better as the day went on and the pressure continued to mount on North Wang.
We finished the game winners by 65 points and only conceded 15 points in the second half.
Next weekend we take on third-placed Milawa, which is sure to be a blockbuster.
Score: All Blacks 117 to North Wang 52.
Reserves
Last Saturday's game saw the All Blacks beat North Wangaratta by 151 points at North Wangaratta.
It was a real solid team effort from everyone at the All Blacks, our defence held strong all day lead by Tony Wilkinson for his best game of the season, taking the game on and even helping himself to multiple bounces down the wing.
Jeremy Hayes and Flynn Horsburgh were strong in defence, the ability to win the footy and take it on from the backline to get the ball moving was super.
Dylan Sinclair and Tom Levy provide run and carry all day through the midfield, both impacting on the scoreboard also, but the day was highlighted by the work of our forward line, Harry Moran kicking 13 and Liam Sinclair kicking eight shows we can use the ball well going forward, as a team we kicked 15 goals straight until half-time that is an impressive start.
It was great to see the team get around Waylon Walker also, for a player who has always played backline, we got the opportunity to get Waylon his first ever career goal.
Saturday's game was great team effort for every player on the ground.
Score: All Blacks 184 to North Wang 33.