Rutherglen hosted Dederang Mount Beauty at Barkly Park on Saturday in Round 11 of the Tallangatta and District Football League competition.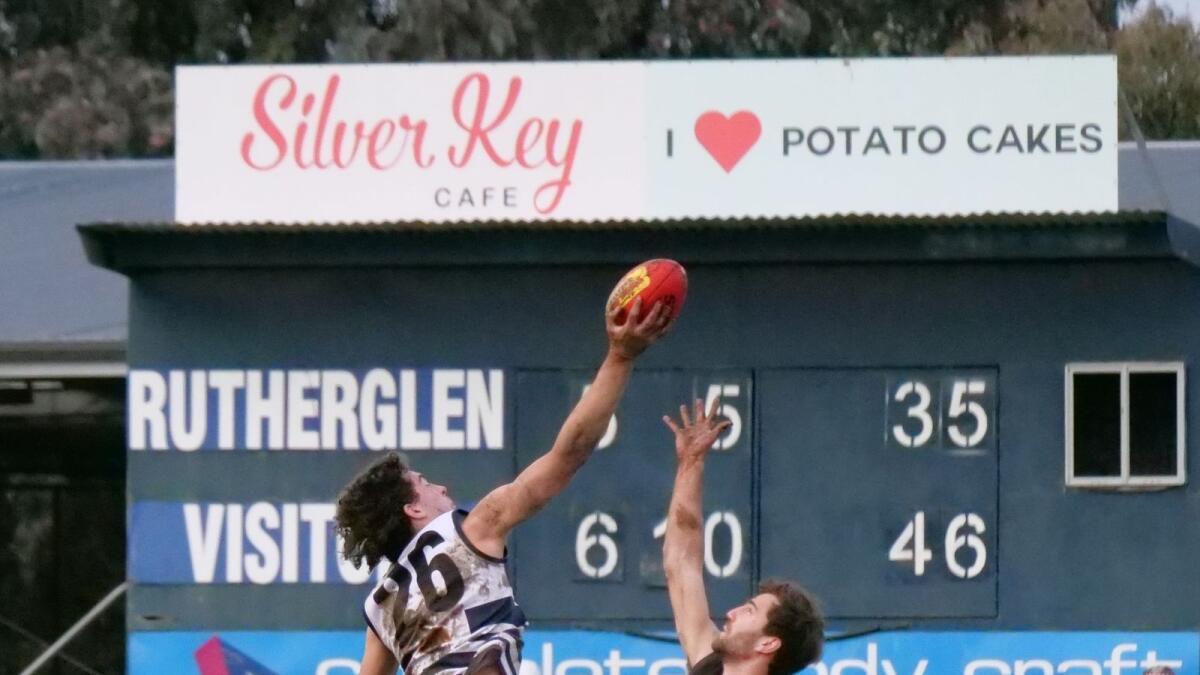 It was a physical and highly contested from the outset, with Dederang kicking the first goal of the game.
Rutherglen eventually got their game going, with a two-goal lead at quarter time.
The second quarter was much the same, with both teams putting their bodies on the line in the heavy, muddy conditions.
After half time, Dederang began to get the game back on their own terms, with their half back line beginning to intercept Rutherglen's forward entries and setting up their own overlap run to erase the deficit on the scoreboard to go into three-quarter time with scores level.
The final quarter saw Dederang get on top between the arcs, winning the ball in at the contest and spreading faster than Rutherglen, eventually drawing away to win by 17 points.
Final Score: DMB 7:11:53 def Rutherglen 5:6:36
Award Winners: Complete Body Craft – Jimmy Hanrahan, Corowa Sports Power – James Tanner, Bridge Road Brewery – Ben Plemming
Reserves
DMB was a hard slog on a heavy ground at home. The reserve Cats had plenty of contributors however again fell short by a couple of points.
Whilst the effort couldn't be faulted, a few silly mistakes late in the game proved costly.
It was great to see Senior Captain Ryan Jones take to the field for the Ressies and he was awarded the Winslow Award for Best Player after a solid 4 quarter effort.
Jarod Lea, Jake Goddard and Lachie Webb were other solid contributors.
Final Scores: DMB 8:4:52 def Rutherglen 7:7:49
Award Winners: Winslow – Ryan Jones, Silverkey Cafe – Jarrod Lea, Rutherglen Pizza – Jake Goddard
U14s
The Rutherglen Under 14s played Dederang who are struggling in second last position on the ladder. Dederang turned up with players from one of the Cats' rival sides which changed the whole dynamics of the game
The game was played in very wet conditions with both sides giving their all.
With five minutes to go the opposition scored a point making the scores even.
The Rutherglen boys ran the ball from one end of the ground to the other resulting in a Jack Torney goal.
With 90 seconds left before the end of the game, Rutherglen boys were defending in the deep part of the opposition forward line to hold on for a 1 goal victory.
Final Scores: Rutherglen 6:3:39 def DMB 4:9:33
Award Winners: Silver Key – Flynn Verhulst, Parkers Pies – Aiden Berriman, Flash's Award – Jacob Davies