Gallery ǀ Winter tennis begins in Benalla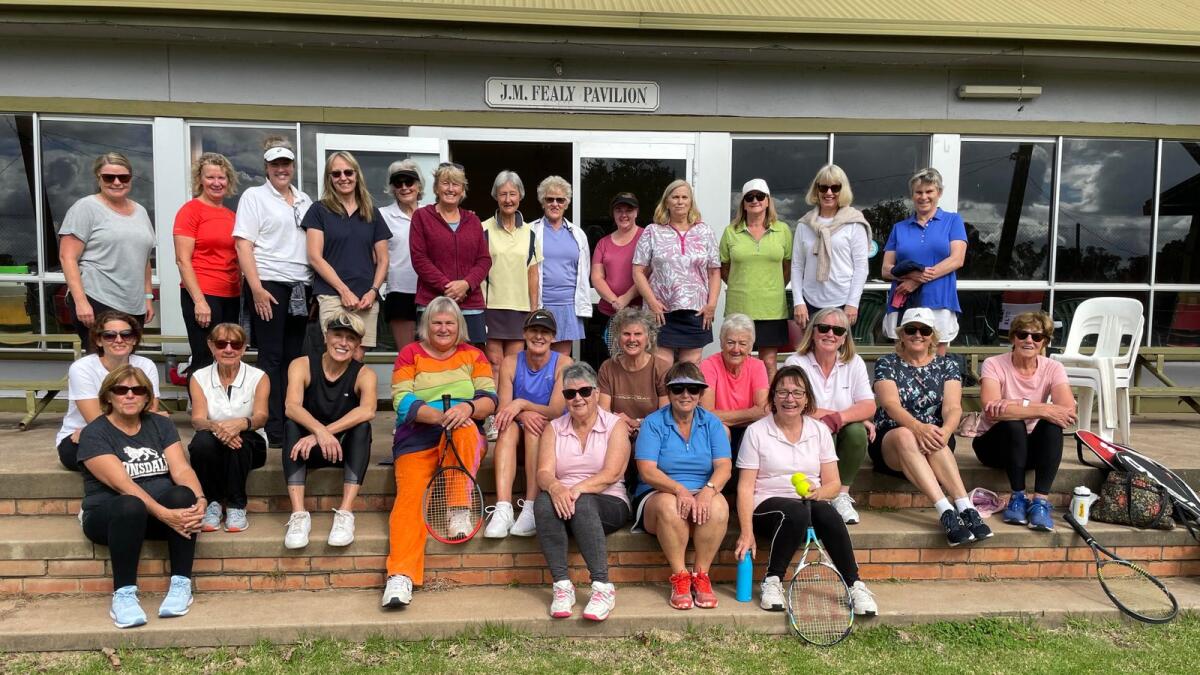 A glorious day welcomed the ladies of the Euroa & District Ladies Winter Tennis Association (EDLWTA) competition to Benalla for the opening of their season.
Twenty-six players and some spectators met to catch up and have a social hit in preparation for the season's comp starting on Monday, May 9.
Several new players were among the regulars, including three from Mansfield, which was great.
President Deb Mims welcomed everyone and after a quick explanation of how the day would run everyone eagerly took to the courts.
For those who had never played on grass before it took some adjusting, but Benalla had prepared the lawn superbly and the courts were in pristine condition.
Names drawn from the bucket determined the partnerships and the order of play. Much laughter and chatter could be heard during and after the matches when everyone reunited in the clubhouse for a cuppa and lunch, once the physical side of the day had finished.
Mims spoke once again wishing everyone the best for comp and hoped they had enjoyed the day. With Deb just having had her 60th birthday Terip Terip players Frances and Cindy surprised her with a cake, kindly with only three candles.
Once again teams from Euroa, Benalla, Moglonemby, Terip Terip and three teams from Mansfield, Red, Blue, and Black, will battle it out each Monday, weather permitting, to be in the finals come September.
Played during school hours it's perfect for mums to play. Anyone interested in finding out more or wishing to have their name down as an emergency player can phone Deb on 0411 149 085.
Thank you to Benalla Lawn for hosting the day. For next week's round one, Mansfield Blue hosts Moglonemby, Terip Terip hosts Euroa and Benalla hosts Mansfield Black.
The full draw can be found on the MTA website at play.tennis.com.au/mansfieldtennisassociation/Competitions/Euroawinter