Good day on court for Bears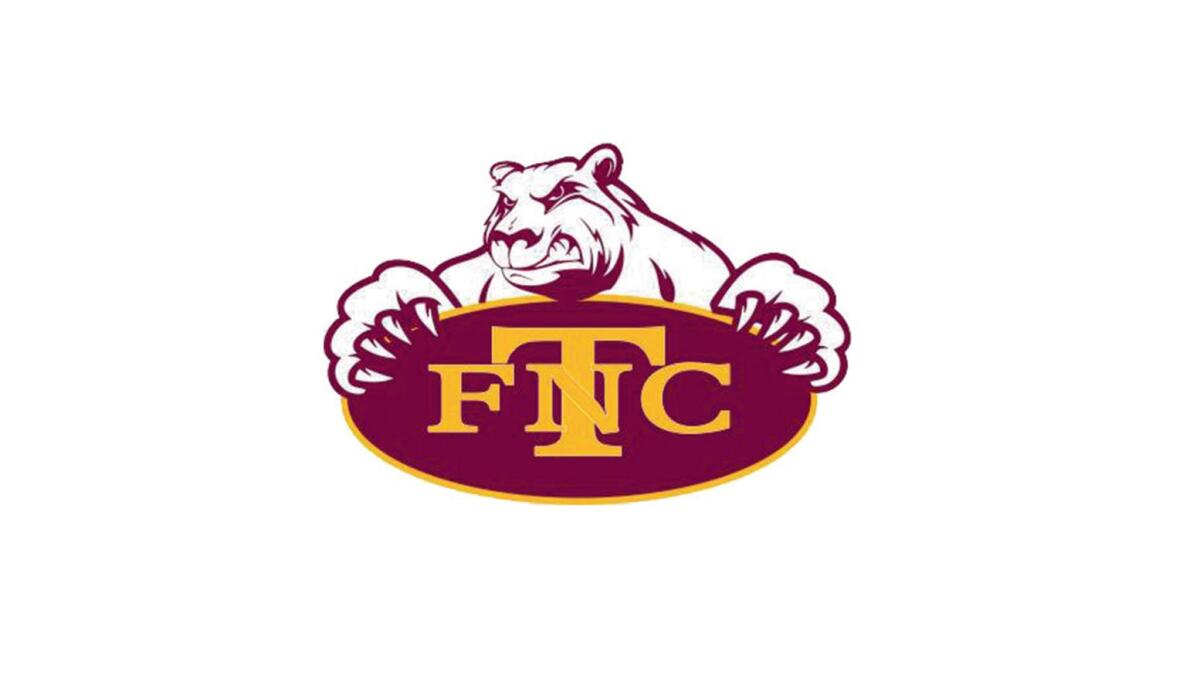 A Grade
Mathoura 26 defeated by Tungamah 57.
Awards: Yarrawonga Pilates - Tahnee Pearce & Free as a bird - Chels Sidebottom.
B Grade
Mathoura 30 defeated by Tungamah 71.
A good game this week, the B Grade worked together well and started with a strong first quarter. Defensive pressure was good throughout the whole court. With a few girls out this week the Bears adjusted to changes well and finished with the win.
Awards: Players player - Tiff (Bella Pelle) & Oppositions player - Tiff (Tungamah Hotel).
C Grade
Mathoura 13 defeated by Tungamah 69.
The average age of this squad dropped dramatically this week, with Sal, Felicity, Lauren, Sandy and Adel out and the younger combination of Shylee, Anna and Lilly stepped up to fill the gap and they did not disappoint.
Carly was on fire in goals and worked well with Shylee all day. Brodie was in charge of the defence end with Anna, Caz and Lilly out in front - all working well together with plenty of turnovers.
Ally found space all day and locked the ball in attack and Briar found a new meaning for C bib. The second half was the Anna Zanin show, and she now knows that she can in fact play centre.
Despite falling one goal short of the target, was a great team building game played in good spirits on both sides.
Awards: Bella Pelle - Caz. Sports Store - Anna.
The 3 from the younger generation will be welcomed back!
C Reserve
No Game.
Under 17s
Mathoura 43 defeated Tungamah 25.
The girls were up against some tall opponents but that didn't stop them from getting many hands to the ball.
They worked so hard getting the ball down the court, ensuring many goals whilst also making Mathoura work so hard for every goal they got.
The score certainly doesn't reflect the game that was played. The girls are improving individually and as a team each week. Great efforts by all.
Awards: $10 Arnold family - Addi & Fish n Chips – Mykie.
Under 15s
Mathoura 20 defeated by Tungamah 43.
Very proud of Under 15s efforts this week, taking what they learnt from training and really applying it into the game.
The Bears welcomed back Emma this week after being out for quite since round 1. Emma played a ripper game, floating down the court beautifully, and contesting every ball.
Next award went to Chloe, who worked hard all game, having hands over every ball, and clearing out into the space.
Dimity was heard all the way down the court, being really encouraging and going hard at every ball. Awesome work girls in reaching your team goals, let's do it again next week!
Awards: Dimity - Tungamah shop, Chloe - crusty loaf, Emma - fish and chips.
Under 13s
Mathoura 5 defeated by Tungamah 46.
With their MND socks pulled up high the Bears played well in the sunshine and heat. Coaches Jen and Keely like to keep the girls on their toes and changed the team around.
The ever-versatile Elli; after filling in for the Under 15s took the court as centre, with her strong leads and passes she made the ball flow easily down the court.
Emily wore the GS bib and successfully attempted the 'long shot' goal. Laila never stopped leading and re-leading through the midcourt and GA, always being an option and getting plenty of the play. Thanks to Deb for umpiring and Britt S for scoring.
Awards: Crusty Loaf - Elli B, Yarrawonga fish & chips - Laila P & Golf Club - Emily B.
Under 11s
The under 11s had a great game against Mathoura amongst the exuberant cheering from the oppositions crowd.
The girls had strong opposition but were able to get the ball down to the ring where several players including Ivy, Emily J, Laura and Sienna O shot goals throughout the game.
In the mid-court speedy Cydee and fast paced Paige ran continuously and made nice drives.
At the other end of the court jumping jack Ava got many rebounds while Emma stuck to her guns and didn't let her opposition out of sight.
Sienna R was in the right place at the right time and the smallest rocket of the team, Annabelle chased up loose balls.
Best wishes to injured Billie and Pheonix who was unwell. Thank you to the terrific stand in coach Danni who was obviously a netball legend in her youth.
Thanks as well goes to netball royalty Deb for the warmup and umpiring.
Awards: McDonalds – Cydee and Crusty Loaf - Emily Judd.