GVL ǀ Gallery ǀ Saints go down in heartbreaker at Deakin
Shepparton United has clung on after a blockbuster fourth quarter against Benalla on Saturday to clinch its first points of the Goulburn Valley League campaign.
Two clubs, hungry for a maiden win, fought tooth and nail at a dreary Deakin Reserve, both likely to have pencilled this fixture in as an opportunity to kick-start their season.
It was the home side that got away early, the Dees kicking two quick goals inside six minutes through Kaedyn Napier and young gun Sam Adams, who notched his first of the GVL season.
It was a see-sawing contest throughout, however, and the Saints struck just two minutes later through gut-running half-back Jordan Wolff, who launched from 50 to collect his sixth goal of the season.
Adams slammed home his side's third after some slick United ball movement late into the first term, leaving Dees coach Paul Serra pleased with his side's start to the game.
"Our first quarter was really quality footy, we used the ball really well, and probably opened Benalla up a bit," Serra said.
"They made some changes and started to drift out of the contest, their outside play was a lot better in the second quarter.
"I think they took charge in that second quarter."
The Saints responded in the second term through none other than stalwart playing co-coach Will Martiniello, who threw it on the boot from 40m out to drag his side back to within 10 points.
It was a shoot-out from there, with both sides refusing to give the other any hint of room, entering the main break with just a point the difference.
But an enthralling final term was when the game truly came to life.
A crafty right-foot snap from United's Adam Pigatto triggered a Dees fightback — Sam Mcinneny, Napier, and Robbie Mifka kicking the next three straight to push the lead out to 15.
Benalla's Jack Frampton slotted one home from a tough angle to instil some belief back into his side, before James Martiniello got on the end of his brother's spearing kick inside 50, Jimmy slamming it home to trim the margin back to four points.
A stunning final passage of play saw a free kick awarded to the Dees with just seconds remaining, after Saints' big-man Josh Marchbank pulled one from the air, but missed his boot as he attempted a snap from the top of the square.
After being called to play on, United's Edward Adams turned into trouble, but a crunching tackle from Benalla's Tom Havers was deemed high, the siren sounding seconds later to consign the Saints to a heartbreaking defeat.
"Our effort was much better than it has been in previous weeks, it shows that when we reach that level — we can compete," Saints co-coach Mark McKenzie said of his boys' performance.
"You always worry in a fight like that, in a close game that you get a couple of goals down and roll over, but we didn't.
"Four-points (loss) today, went down to Tatura by one point, two demoralising losses, but we're right in it in those games, we've just got to keep chipping away and hopefully it turns our way."
For Serra, the fighting effort from his Dees marked a fantastic way to get over the line and seal their first win.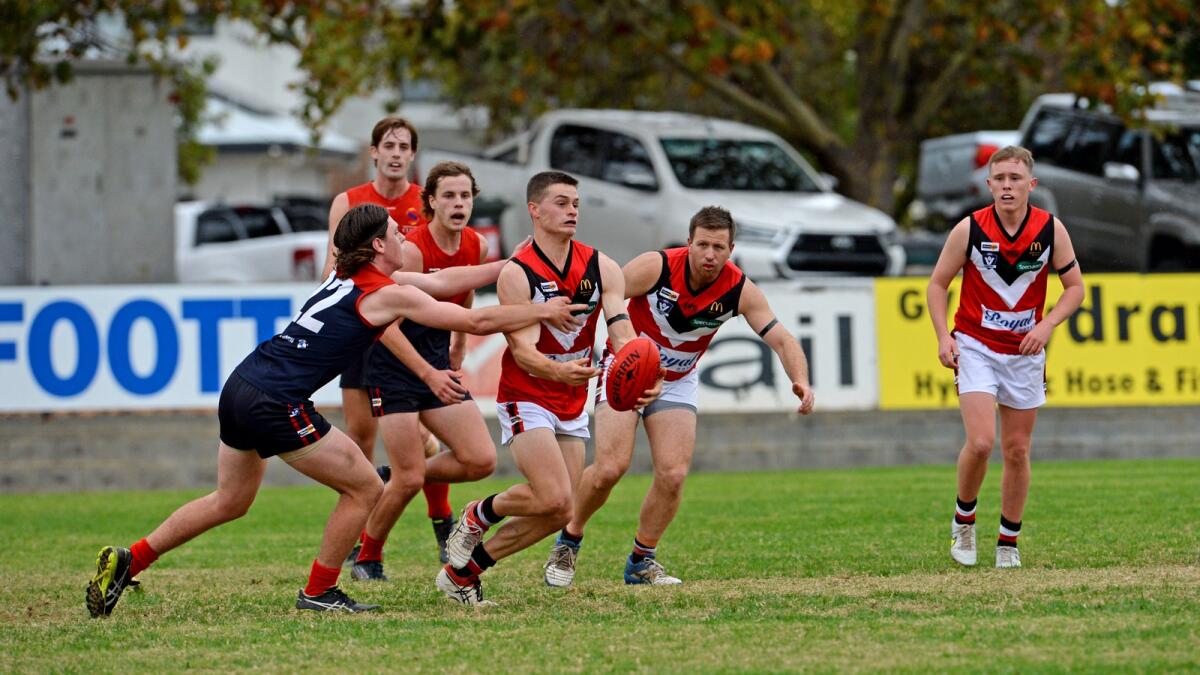 "It wasn't until Pigatto snapped that goal that the belief came back into our boys, we got on a bit of a roll, obviously the last few clearances with Marchbank just dominant, we were very happy when the siren went," he said.
"I think when we got 15 points up, three or four minutes to go, their goal kicking under pressure, normally if there's two shots someone will miss one, but they really hit them hard.
"For our club and what we've been through, the amount of players we've lost, the win and four points is so valuable."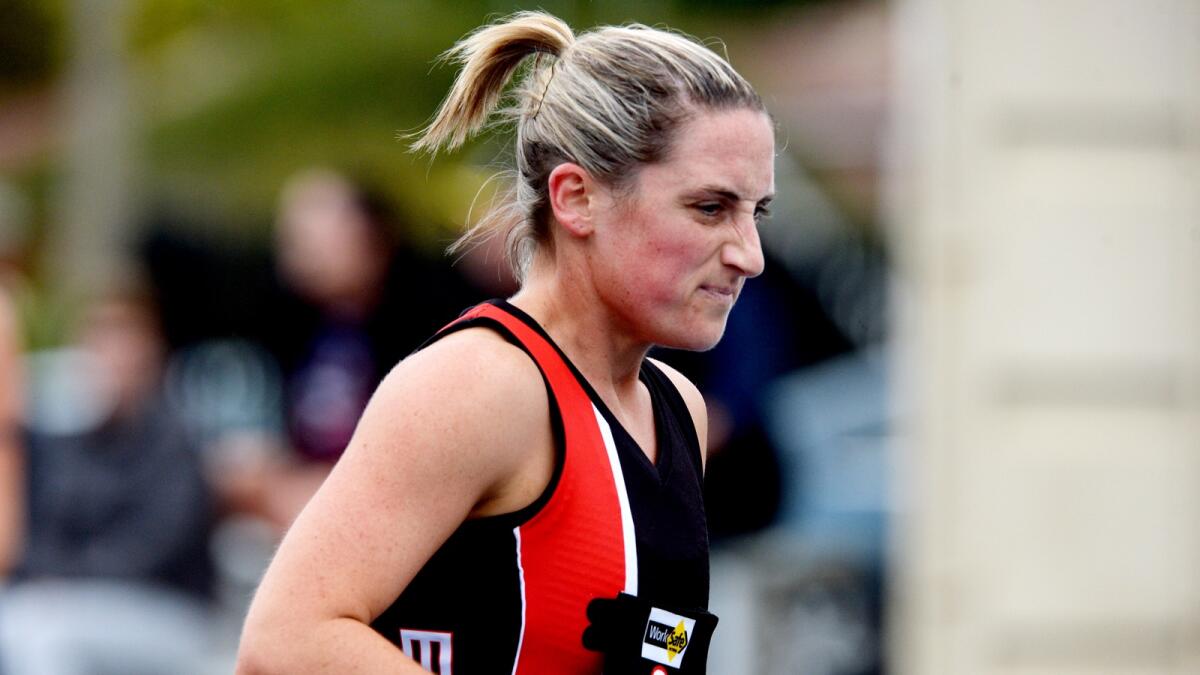 Over on the netball courts, the Saints fought admirably against a dominant Shepparton United side, losing out 67-40 in Kara Blizzard's 300th game for the Demons.
The Saints came out of the blocks firing on all cylinders at Deakin, putting on a first-quarter goal-scoring frenzy to be up by two at the first break.
Kara Blizzard's side did what they do best from there, taking control of the game after an 18-10 second quarter, comfortably winning the second and third to cruise to a 27-goal victory.
United's Tayla Clohesy was dominant through the mid-court while Jessie Barnes-Hill was accurate as always in goals.
Kelsey Pallpratt stepped into goal attack for the Saints this week, flying the flag for her side alongside Nat Pritchard and Chloe Hill in defence.