Junior Goulburn Valley netballers set for blockbuster weekend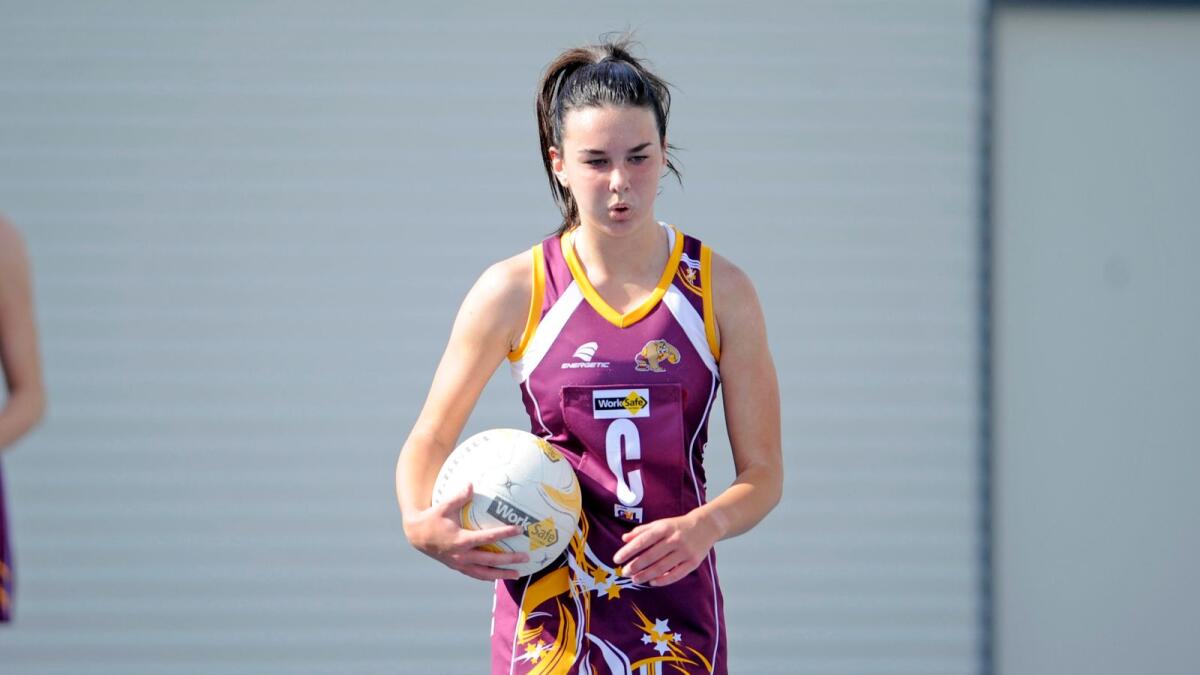 Just a day after a highly anticipated Interleague clash with Ovens and Murray Football Netball League, the Goulburn Valley League 17-and-under netballers will make the trek to Albury on Sunday for the 22nd Netball Victoria Association Championships.
The GVL's 15-and-under representative side will also compete, with two squads littered with talent named for the tournament.
Ellie Warnock, who is plying her trade as playing-coach at Euroa, will coach the 17-and-under side for the first time.
"There's so much talent across our group of girls," she said.
"There's 17 in our squad, we will take 12 to play on Saturday and Sunday to interleague and the tournament along with five emergencies.
"It was really difficult to finalise our squad and to narrow it down from the 44 girls who were nominated."
Warnock, along with assistant coach Demi Walker, has put together a formidable looking line-up, featuring a number of the GV's best young talents vying to take the next step on their netball journey.
An equally as talented squad has been assembled in the 15-and-under age group, which will be coached by Mooroopna A-grader Bree Hanslow, along with assistant coaches Meagan Harrison and Sue Egan.
Shepparton Swans are the best represented team, with Brianna Turner, Gabby Moore, Jaylah Meda and Rubi Diffey all receiving a call-up, while fellow Swans Jamison Stovell and Remi Bruton are among the emergencies.
Shepparton Bears duo Mackenzie O'Dwyer and Montanna Burke are also set to take the court at Albury after impressing in the Bears' A-grade side this season.
Having played interleague herself as a junior, Warnock believes it serves as an exciting pathway for juniors across the region.
"It's my first year involved coaching interleague. I played juniors and absolutely loved it; I guess in a few ways it helped start my netball journey," she said.
The GVL will take on leagues and associations from across the north-east, including Yarrawonga, Netball Wodonga, Wangaratta, Albury and Murray Netball League.
An Open side will also compete, but will go straight to finals in July having won the competition back in 2019.
GVL 15 & UNDER SIDE
Paige Simpson (Echuca)
Amani Issell (Mooroopna)
Claudia Plattfuss (Mooroopna)
Madison Pearse (Rochester)
Matisse Martin (Rochester)
Sophie Munro (Seymour)
Mackenzie O'Dwyer (Shepparton)
Montanna Burke (Shepparton)
Brianna Turner (Swans)
Gabby Moore (Swans)
Jaylah Meda (Swans)
Rubi Diffey (Swans)
Emergencies
Maisy Byrne (Echuca)
Addison Fiore (Mooroopna)
Hannah Wells (Shepparton)
Shepparton (Lucy Bicknell)
Jamison Stovell (Swans)
Remi Bruton (Swans)
Jemma Albrey (Tatura)