KDL ǀ Gallery ǀ Lakers make it two on the trot against Thunder
A clinical Nagambie performance against Dookie United headlined the first week of the split round in Kyabram District League action.
The Lakers made it two wins on the spin on Saturday with a 10.9 (69) to 5.4 (34) win, having failed to pick up points in the opening four rounds of the season.
Nagambie playing coach Tyrone Muir was pleased with his side's even contribution across four quarters.
"It was good to put four quarters together, it was probably the first time we've done that this year which was really good," he said.
"We were expecting a tough performance. They'd played well against a few sides that we'd lost to."
The Lakers had a steady flow of goals through Blake Laverie, who kicked four, while best-on-ground Jonathan Moore was in everything for his side.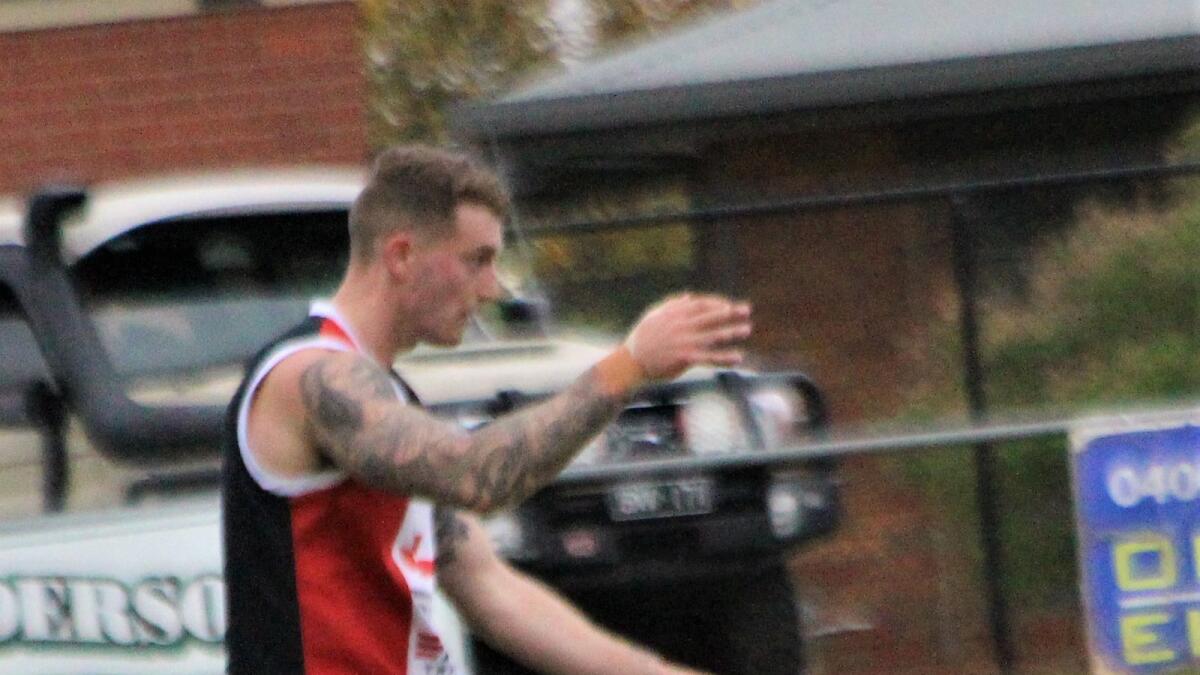 A highly competitive KDL ladder is still taking shape after six rounds, with little to separate the league's top sides.
"I think it's the most even it's been in a long time," Muir said.
"There's probably 10 legitimate sides that'll be trying to fit into eight spots at finals.
"I think everyone's still working it out. Some sides are getting big wins one week then going down the next — it's very tight."
In the remainder of split round action, Murchison-Toolamba dismantled Undera 19.15 (129) to 3.4 (22) to cruise into third spot.
Twelve different Grasshoppers got in on the scoring action on Saturday, with the score quickly ballooning out of control after the home side put on 11 goals to the Lions' three in the first half.
Stanhope has come away with a resounding 15.15 (105) to 6.7 (43) win over Violet Town.
The Lions surged past the Towners courtesy of five-goal hauls from Luke Semmel and Chris Gleeson.
Shepparton East rounded out the weekend's action with a 31.17 (203) to 3.0 (18) demolition of Tallygaroopna on Sunday afternoon.
The Eagles were completely dominant from start to finish, with Ryan Pfieffer the standout, kicking 10 majors.
The remainder of the round seven fixtures will take place this weekend, with some exciting contests to look forward to.
Avenel hosts Lancaster in a tantalising match-up, with the Wombats determined to bounce back after their first loss since 2019 against Shepparton East a fortnight ago.
Merrigum hosts Girgarre as it hopes to keep in touch with the top four, while Rushworth rounds out the action with a trip to Redlegs Stadium to face Longwood.