OKFNL ǀ Gallery ǀ Bats secure thrilling win over All Blacks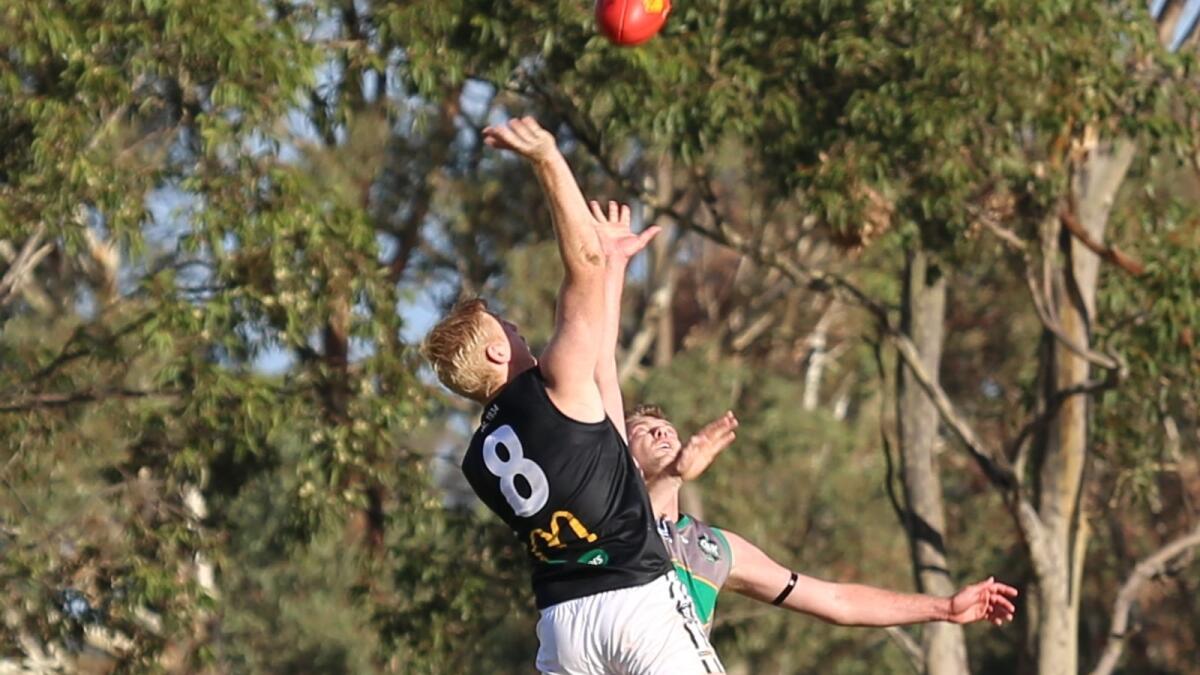 A match that is always top of the billing — Benalla All Blacks versus Goorambat — headlined round six Ovens & King football and netball action at the weekend.
It was a resilient Bats outfit which came away with a stunning 11.6 (72) to 8.10 (58) triumph in senior football at Goorambat Recreation Reserve, both sides unfortunately missing big names from their line-up at the weekend.
All Blacks entered the clash undefeated, while the Bats played out a blockbuster draw in round five to Greta.
Goorambat senior coach Sam Gladstone said the boys were keen to make amends after last week's draw.
"Going into it we had a couple out, and we knew they had a couple missing as well," he said.
"After the draw last week the boys were pretty keen to get out there and get back to winning ways."
Riding the breeze, the Bats kicked the first two goals of the game, but the All Blacks fought back to gain the lead at the first change.
Both teams fought hard in the second quarter with little to separate them, with just three points the difference at the main break.
A third quarter blitz was the turning point for the home side, Goorambat's forward line showing out to kick four goals to the All Blacks' one, hanging on in the last to seal a memorable 14-point win.
Over in reserves football, the All Blacks came to play, producing a resounding 15.10 (100) to 2.4 (16) triumph over the Bats.
Liam Sinclair presented at all times to snare six and earn best-on, while Mitchell Hyland and Dylan Exton-Cash kicked two apiece to keep the scoreline tucking over.
Netball spectators were treated to an absolute thriller in A-grade, Goorambat and the All Blacks sharing the points after a nail-biting 36-36 draw.
After the All Blacks got out to a solid lead early in the game, Goorambat's sister duo of Chelsea and Jacinta Beavis spearheaded the comeback to level proceedings.
Goorambat midcourter Sarah Osborne continued her superb start to the season to collect best-on-court.
Elizabeth Fuhrmeister, Marni Thorne and Olivia Cavicchiolo led the charge for the All Blacks, keeping their side in the contest throughout.
Goorambat also collected a 49 to 35 win in B-grade, with Jenna Brunner, Kelsey Moss and Chelsea Bamford among the standouts, while All Blacks got up in B-reserve 28-25 thanks to some fine performances from Jessica Stocker, Grace Pastuzka and Tayla Bate.