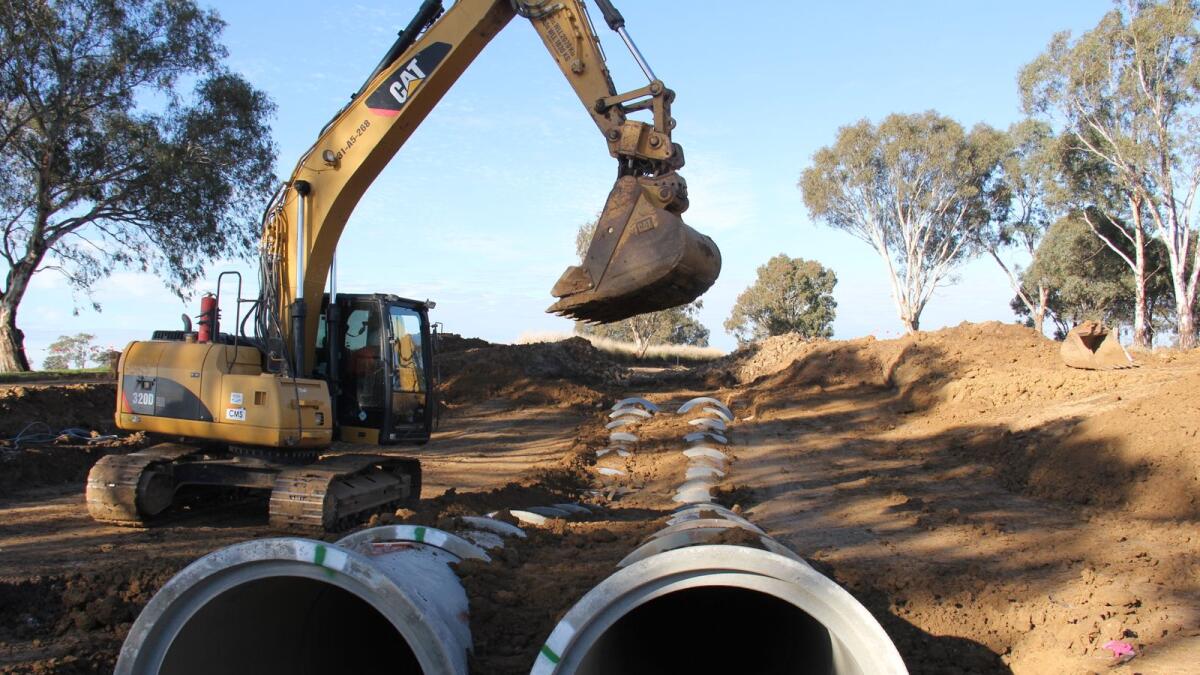 Goulburn-Murray Water's $7 million annual maintenance and capital works program will start now the irrigation season has closed.
During the next three months, more than 100 staff will put in thousands of hours maintaining and de-silting channels; remodelling channel banks; repairing and refurbishing structures such as bridge crossings, drainage culverts and flow regulators; and treating weeds.
G-MW's Warren Jose said maintaining the channel delivery network was crucial to ensuring the system provided a reliable supply during the irrigation season.
"To ensure the program's success, we will need to drain sections of the channel network," he said.
"When these channels are dewatered, we are able to treat submerged aquatic weeds which affect water flow, promote silting and cause issues with automatic regulators.
"By treating these noxious weeds, it will help to ensure our channels and infrastructure are properly maintained and safe ahead of the next irrigation season while ensuring a more consistent water supply to customers.
"There will be an increase of traffic on back roads as heavy vehicles and equipment access our channels and properties over the next three months, so the safety of our staff, customers and the local community is a high priority.
"We ask the public to take care around any changes to traffic and road conditions near our work sites during this period."
The winter works program will be finished by August 14 to allow channels to be recharged and ready for the start of the 2022-23 irrigation season on August 15.