Rose City Probus celebrate Christmas in July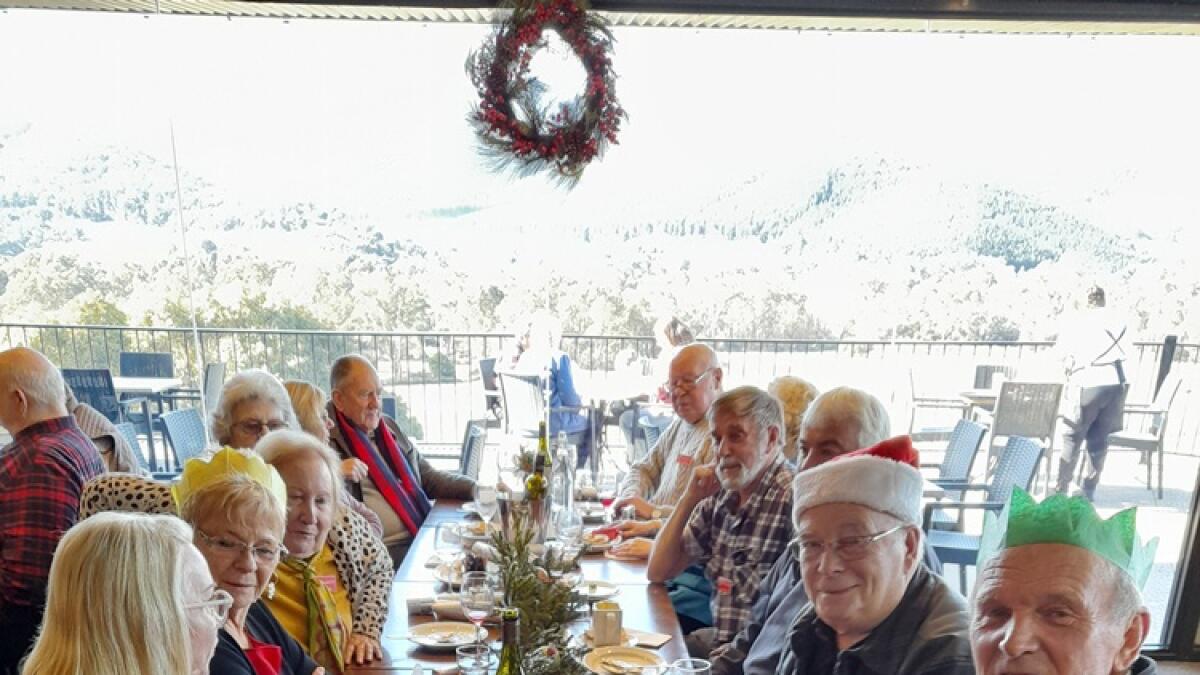 On a stunning winter morning, a group of intrepid travellers from Benalla Rose City Probus boarded their trusty steed (provided by Benalla Bus Lines) to venture into the high mountains to celebrate Christmas in July.
Club member Irene Morgan said despite being faced with thick fog, the undaunted troupers pressed on enjoying its eeriness as they observed the countryside waking to a new day.
"Passing through Myrtleford we eventually turned off towards our final destination — The Red Stag Deer and Emu Farm and Restaurant," Ms Morgan said.
"We were greeted by a welcoming committee of feisty chickens before partaking in a hot coffee to rejuvenate.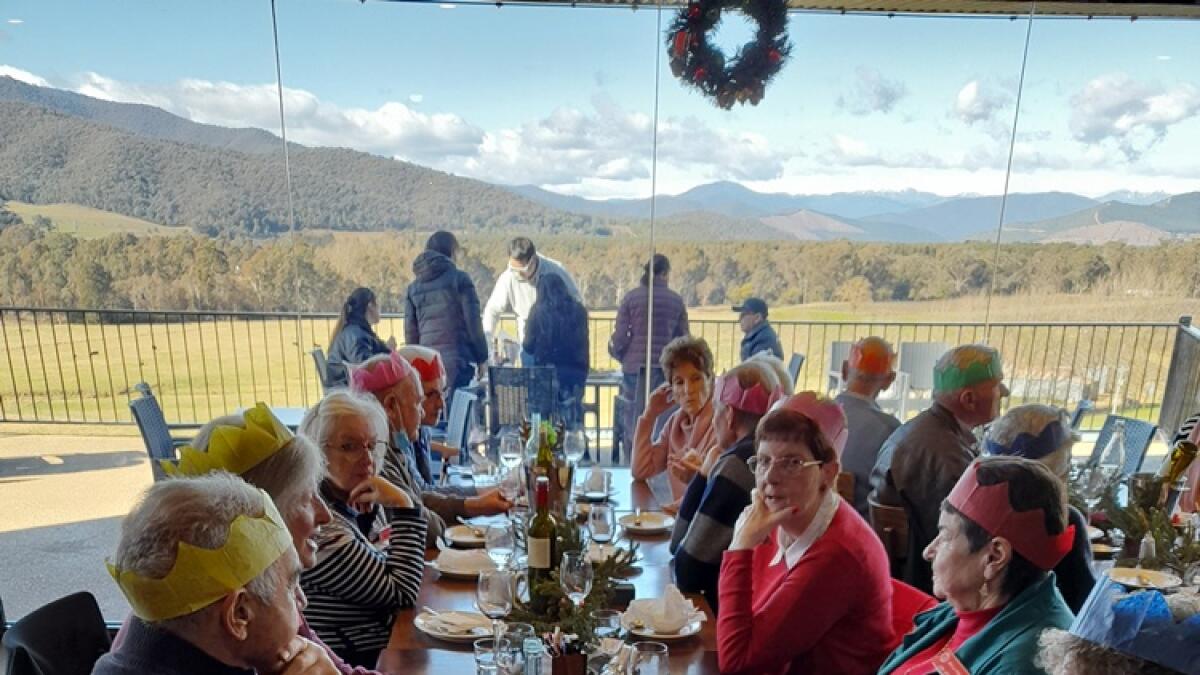 "(We then) toured the farm, meeting its wonderful deer and stags, emus and goats.
"With snow on Mt Feathertop and adjoining mountains the vista from the farm on this crisp sunny winter's day was just 'picture book'.
"A delicious hot meal was provided accompanied by some appropriate libations and the obligatory Christmas Crackers and bad jokes that go with lunch.
"Daniel, the third-generation owner of the establishment gave an amusing and informative presentation on the history of the Deer and Emu Farm."
After evicting a baby goat from their carriage, this band of travellers remounted their trusty steed for their return to Benalla.
All arrived safely and content after a wonderful day out with fun, friendship and fellowship.
If anybody is interested in joining the Benalla Rose City Probus, phone Linda on 0437 724 083 or visit www.benallarosecityprobus.com